CARCASS – team up with AMON AMARTH in Europe!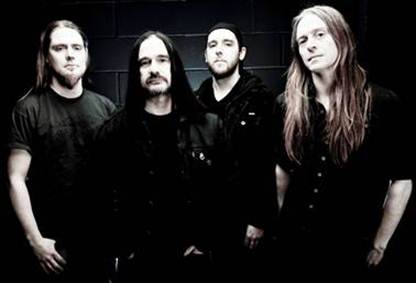 Disinterred British extreme metal legends CARCASS have been confirmed to team up with AMON AMARTH on their upcoming European run.
Jeff Walker commented:
"We are extremely happy and flattered to have been invited by the mighty AMON AMARTH on their forthcoming raids upon the fatherland and it's borders.
CARCASS has not played a club tour in Germany for TWENTY YEARS!!! Yes I repeat TWENTY YEARS! This is gonna be great with both bands playing
songs from their new killer albums "Deceiver of The Gods" and "Surgical Steel". Anglo-Nordic Death Metal über Deutschland!"
Don't miss this mighty package:
AMON AMARTH
CARCASS
07.11. Oberhausen – Turbinen Halle (Germany)
08.11. Tilburg – O13 (Nehterlands)
09.11. Osnabrück – Hyde Park (Germany)
10.11. Brussels – AB Hall (Belgium)
18.11. Paris – Olympia (Paris)
19.11. Ludwigsburg – Arena (Germany)
20.11. Wiesbaden – Schlachthof (Germany)
22.11. Zürich – Komplex (Switzerland)
23.11. München – Kesselhaus (Germany)
24.11. Trezzo Sull'Adda (Milano) – Live Club (Itlay)
27.11. Berlin – Columbiahalle (Germany)
28.11. Leipzig – Haus Auensee (Germany)
29.11. Hamburg – Docks (Germany)
»Surgical Steel«, the band's first studio release since their 1996 LP »Swansong«, was produced by Colin Richardson (NAPALM DEATH,BOLT THROWER,
GOREFEST, CANNIBALCORPSE, SINISTER, RODRIGO Y GABRIELA) and mixed/mastered by Andy Sneap (MEGADETH,ACCEPT, EXODUS, TESTAMENT).
Joining guitarist Bill Steer and bassist/vocalist Jeff Walker in the band's current incarnation are new drummer Dan Wilding(ABORTED, TRIGGER THE BLOODSHED)
and guitarist Ben Ash (PIG IRON, DESOLATION, LIQUEFIED SKELETON). Expect some guest vocals from original sticksman Ken Owen as well,
when »Surgical Steel«is released this Fall world-wide.
www.facebook.com/OfficialCarcass