FIND ME – the new AOR Trans-Atlantic alliance
featuring Robbie LaBlanc and Daniel Flores –
to debut in August on Frontiers with « Wings of Love »
            Frontiers Records is pleased to announce the release of the anticipated FIND ME album entitled "Wings of Love" on August 24th in Europe and August 27th in North America.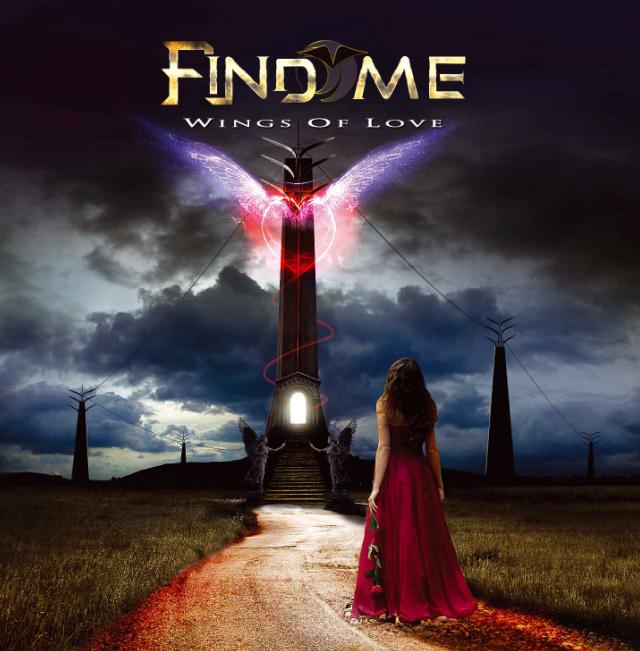 FIND ME sees the collaboration between singer Robbie LaBlanc from BLANC FACES together with Swedish producer and musician Daniel Flores (THE MURDER OF MY SWEET, MIND'S EYE) . It all started when Frontiers Records President Serafino Perugino, in his relentless quest for the perfect Melodic Rock album envisioned this trans-Atlantic alliance based on the mutual recognition for each other's abilities.
During 2011 Daniel started to work hard to seek and write the right songs which could create THE monster album! He knew from the beginning what was needed: rocking guitars, but fresh and spacious melodies where Robbie's vocal abilities could shine overall. Some Swedish mates, such as Sören Kronqvist (Crash the System, Sunstorm) and Erik Mårtensson (Eclipse, W.E.T., Jimi Jamison) immediately answered the call, but strong contributions also came also from now regular Frontiers songwriters such as Alessandro Del Vecchio (Hardline) and brothers Tom and James Martin (Vega, Sunstorm), together with Issa and Mikey Wilson.
"It's so amazing that this was born out of the imagination of music visionary Serafino onto Robbie and me, pouring our heart outs onto 12 amazing songs" says Daniel Flores. "This has been a labour of carefully chosen songs, hand picked musicians, live recording, carefully balanced arrangements and state of the art sound quality that showcases all musicians at the top of their game. This was how the giants recorded the great AOR records and so this is our love letter to that era we all grew up listening to!"
Robbie LaBlanc adds: "I remember listening to the demos and thinking, WOW, these are great songs, great players, and great lead vocals! I was very moved and driven to give everything I could to the songs. When I got the good news from Serafino and Daniel they loved it, I was happy and relieved at the same time. I admire all of the song writers, musicians, and demo singers that made this project what it turned out to be. I hope everyone digs it !"
Each song was expertly crafted bearing in mind Robbie's vocal style and Daniel's production abilities, added to the amazing performances from Daniel Palmqvist (Xorigin) on guitar and Johnny Trobro on bass and fretless, create a massive musical result guaranteed to excite all the Melodic Rock fans.
"Take Journey's lesson from recent great albums like Revelation and Arrival, add it to some cool Foreigner and Def Leppard-ish and modern Swedish AOR and you'll get the idea of how Find Me is sounding" concludes Daniel Flores. Robbie says: "We are seriously going to be behind this, it's just too good to be believed".
Find Me is the new Melodic Rock dream – it's up to the fans to make it a reality !
"Wings of Love" tracklisting includes:
Road To Nowhere; Another World; Dancing To A Broken Heartbeat; Eternally; Firefight; On The Outside; One Soul; Powerless; Bottom Of My Heart; Unbreakable; Wings Of Love; Your Lips.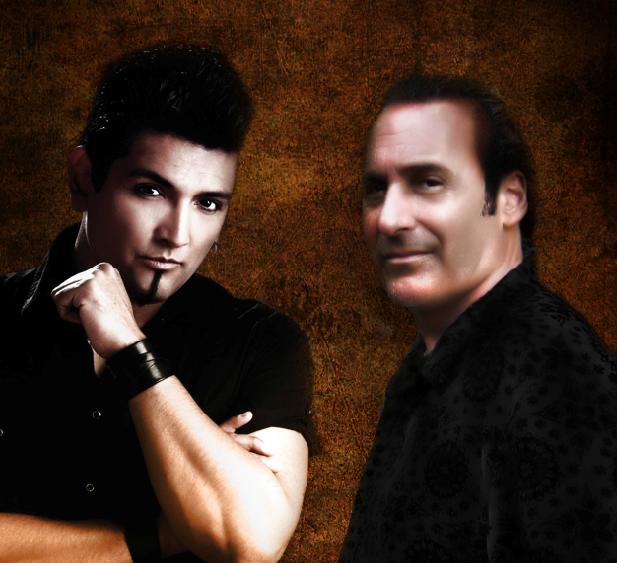 Samples of four songs from the album can be listened following this link: