The return of HAREM SCAREM with « Mood Swings II » the re-recording of the band's classic album with 3 new songs out in September on Frontiers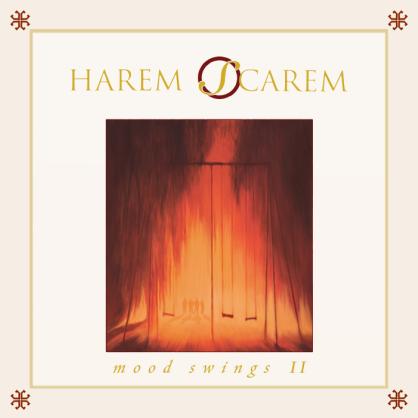 Frontiers Records is pleased to announce the release of "Mood Swings II" the album celebrating the reunion of Canadian Rockers Harem Scarem on September 24th in North America and September 27th in Europe.
Harem Scarem released their second album – the original "Mood Swings" – in 1993. Now 20 years later the band celebrates the anniversary of such career-defining release re-recording from scratch the eleven songs that made up that album and also adding three new bonus tracks in the spirit of the original "Mood Swings" direction.
Harem Scarem disbanded after the release of their last album "Hope" in 2008. Five years later, rumours about a possible reunion for some shows started to circulate and were confirmed once Firefest announced the band as headliner of the first night of the event on Friday October 18th 2013. In this occasion the band will perform the entire "Mood Swings" record live, since they had never officially toured that release outside of Canada. This has led to the booking an extensive European and Asian tour, including the band's second show ever in the US at the Melodic Rock Fest 3 in September in Chicago.
As the idea developed, the band decided to do a modern recording of "Mood Swings", trying to keep true to the original intent as well as writing and recording three brand new tracks. Then it was decided to include a "making of " video and also to have four songs broken down into individual audio tracks, so that fans can re-mix or play along with the songs.
"This re-record was extremely time consuming, we really put everything into it and spent an incredible amount of time writing and recording the 3 new bonus tracks" says singer Harry Hess. "We hope everyone can hear the effort that went into it and enjoys the result as much as we do".
"Mood Swings II" tracklisting includes:
CD: Saviors Never Cry; No Justice; Stranger Than Love; Change Comes Around; Jealousy; Sentimental Blvd.; Mandy; Empty Promises; If There Was A Time; Just Like I Planned; Had Enough; World Gone To Pieces; Anarchy; Brighter Day.
DVD: "Re-Making Of Mood Swings" documentary;  Audio Files: Change Comes Around, Saviours Never Cry, No Justice
You can sample new recordings and one new song following this link:
http://www.youtube.com/watch?v=nYhmxxnMlSI
"Due to the huge time commitment everyone would need to make these live dates doable Creighton Doane and Barry Donaghy  had to bow out as the tour dates keep growing. Darren Smith will be back behind the kit for our live dates with Stan Miczek on bass" concludes Hess. "Even if we have not made any plans beyond the tour at the moment but I'm pretty sure there will be more Harem Scarem in the future!"
HAREM SCAREM 2013 Tour Dates
28-09-2013 US Chicago H.O.M.E. Bar Melodicrockfest
18-10-2013 United Kingdom Nottingham Rockcity Firefest
20-10-2013 Holland Kerkrade Rock Tempel
23-10-2013 Germany Munchen Garage Deluxe
24-10-2013 Switzerland Pratteln Gallery
25-10-2013 Portugal Lisboa Musicbox
26-10-2013 Spain Madrid Rock Kitchen
27-10-2013 Belgium Vosselaar Biebob
28-10-2013 Belgium Oostende Bada Bing
1-11-2013 Sweden Upsaland Sala Rockland
3-11-2013 Germany Ludwigsburg Rockfabrik H.E.A.T. festival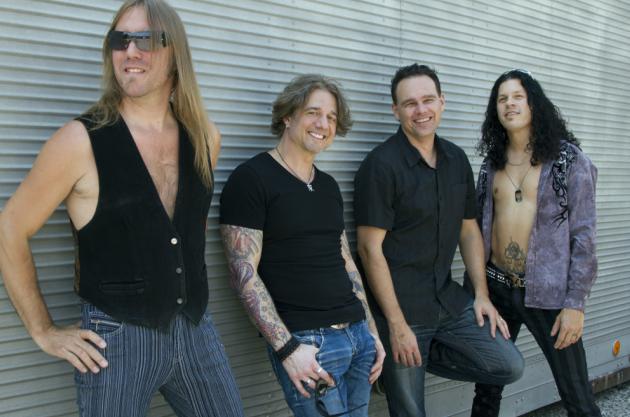 HAREM SCAREM
Harry Hess: Lead Vocals
Pete Lesperance: Guitars, bass
Creighton Doane: Drums
Darren Smith: background vocals and lead vocals on Sentimental Blvd.