SCORPION CHILD – reveal »Scorpion Child« cover art and tracklist!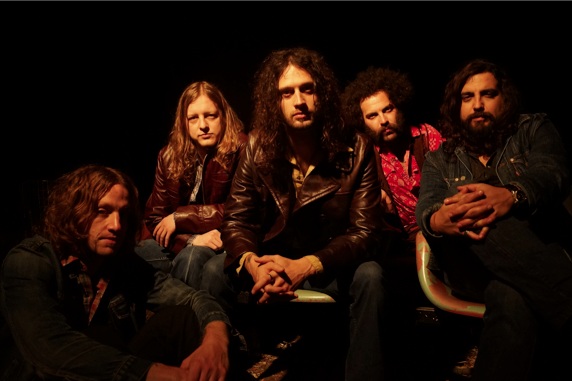 Austin, Texas-based classic rock sensation SCORPION CHILD have revealed the artwork and tracklist of their forthcoming self-titled album.
»Scorpion Child« will be released June 21, 2013 via Nuclear Blast. Produced and arranged by Chris "Frenchie" Smith (THE ANSWER, …AND YOU WILL KNOW US BY THE TRAIL OF DEAD, THE TOADIES, DAX RIGGS), the self-titled album was recorded using analog recording technology.
Limited CD digipack, vinyl, digital download versions of »Scorpion Child« include the following songs:
01. Kings Highway
02. Polygon Of Eyes
03. The Secret Spot
04. Salvation Slave
05. Liquor
06. Antioch
07. In The Arms Of Ecstasy
08. Paradigm
09. Red Blood (The River Flows)
Bonus track:
10. Keep Goin' (LUCIFER'S FRIEND cover)
11. Lover's Leap (iTunes version only!)
SCORPION CHILD is the brand new band featuring singer extraordinare, Aryn Jonathan Black, whose vocal range includes resemblances from an early Robert Plant to the young Ronnie James Dio combined with the outstanding live performance of himself and the entire band. The band recently finished a highly successful XX-date US tour as support for the legendary CLUTCH.
A first impressive sample of the band's abilities was given in early 2013 with the stunning lyric/performance video for 'Polygon Of Eyes': http://www.youtube.com/watch?v=nYw9hFeonW

www.scorpionchild.com | www.facebook.com/scorpionchild | www.nuclearblast.de/scorpionchild