SOILWORK – to release deluxe version of classic album »A Predator's Portrait«!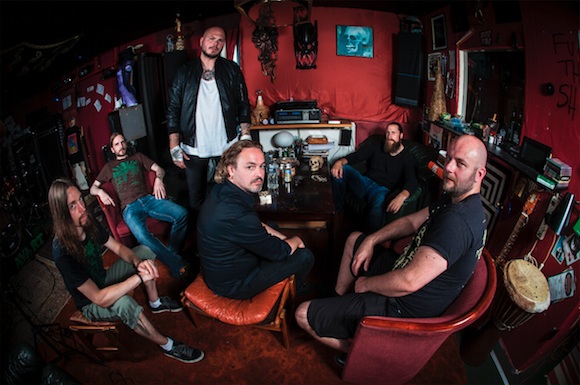 Swedish visionary metallers SOILWORK will release a lavish deluxe version of their 2001 classic break-through album »A Predator's Portrait« on October 18 (EU) / October 15 (US).
The album will be re-issued as a digipack with an all new artwork and will contain 2 previously unreleased live bonus tracks.
Commented drummer Dirk Verbeuren: "I view »A Predator's Portrait« as a milestone in several ways. It's our first recording for Nuclear Blast, still our home to this day, six albums later. It marks the first time Björn "Speed" Strid pushes his vocal talents into the melodic realm. And it concludes the early SOILWORK years, with follow-up »Natural Born Chaos« starting something new and different altogether. Now that we've come full circle with our ninth album »The Living Infinite«, the time is right to revisit »A Predator's Portrait«. This ultimate re-release comes with re-imagined artwork by original cover artist and SOILWORK keyboardist Carlos Del Olmo Holmberg as well as two live renditions of classic »APP« tracks performed by the band's current line-up during the 2013 North American Infinity tour. Enjoy this piece of Pure Swedish Melodic Mayhem!"
A picture of the digipack & its design can be found below/attached.
01. Bastard Chain
02. Like The Average Stalker
03. Needlefeast
04. Neurotica Rampage
05. The Analyst
06. Grand Failure Anthem
07. Structure Divine
08. Shadowchild
09. Final Fatal Force
10. A Predator's Portrait
11. Asylum Dance
Bonus:
12. Like The Average Stalker (live)
13. Final Fatal Force (live)
www.soilwork.org | www.facebook.com/soilwork | www.nuclearblast.de/soilwork