SPARKLANDS is a journey back to a first love – AOR.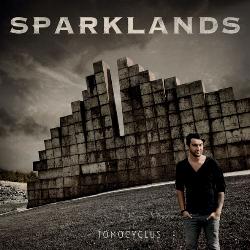 Music was everything for Thomas Riekerk and his brother Robert Riekerk when they grew up in the Netherlands and AOR was Thomas' first love. Band posters of Bad English, Giant, Toto and Foreigner were all over the walls of their rooms and in every corner there were guitars and amps. Back then music was not available digitally so the record store became their second home, when they were in search of that one album that was only available through import.
AOR was the music the parents of the Riekerk brothers played at home. Not a day went by without banging drums or screaming guitar solos, Thomas remembers there was always a Giant or Toto track coming from his parents' stereo. These are the memories that both brothers cherish a lot after their father passed away a few years ago. Times were tough for the Riekerks and the sadness they all experienced could not have been channelled better than through a song. In remembrance of their father, Thomas and Robert wrote the song "Tomocyclus" together, named after the boat of their late father. This song could be described as the beginning of SPARKLANDS and it also became the album title.
Despite all the different musical directions they had both travelled since the AOR filled days of their youth, suddenly there was the urge to make a record together that could have been played on their dad's stereo. Their first love AOR, the remembrance of father Riekerk: it all comes together in SPARKLANDS.
The first noteable appearance of the Riekerk brothers in the music business dates back to the early 90s, when they started to work with the Dutch AOR artist Ralph Van Manen. Ralph's "Face The Feeling" record from 1992 is one of the best AOR records to come from the Netherlands, on this masterpiece Robert co-wrote several tracks and played guitar and Thomas sang backing vocals.
The Riekerk's continued to work with Ralph Van Manen on his next albums and Robert had the pleasure of co-writing "Testify To Love" with Ralph, Henk Pool and Paul Field. The song earned them several awards and it became a huge hit for the American band Avalon. Also Wynonna Judd's version was a big success, later the song was recorded by numerous other artists as well.
Over the years Thomas was part of many different Pop and Rock bands. One of them was the Dutch band Beam. Beam got signed by a major label and recorded an album at the Wisseloord Studios (famous for sessions of Def Leppard, Magnum, Scorpions, Sting). Soon Beam got nationwide attention on the radio and TV (Top Of The Pops / MTV) and they also toured in the Netherlands and various other countries. Thomas also did a lot of backing vocal sessions for different (international) artists.
Many years and projects later the time had come for Thomas to become the front man of his own band and to start telling his own story. Together with his brother Robert he gathered some befriended producers and musicians, like Simon Gitsels (Van Velzen), Minco Eggersman and Martijn Groeneveld (producer of Blaudzun) and they started the writing and recording sessions for SPARKLANDS.
The guys worked hard on getting that famous retro sound, by using a lot of vintage gear they layed down the ultimate AOR sound for their debut record "Tomocyclus". Songs filled with big guitar solos, huge drums, powerful catchy hooklines and melodies and multi layered backing vocals delivering a tasteful collection of songs bringing back the days of bands like Boulevard, Saga, Mr. Mister, Bad English and Giant.
The band has signed a deal with a renowned booking agency and together with the befriended session musicians, Rolf Perdok (guitars), Rob Vermeulen (bass) and Colin Lee Vermeulen (drums) Thomas and Robert will start touring with SPARKLANDS in the fall of 2013.
Let the Sparks fly!
www.sparklands.com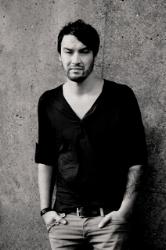 SPARKLANDS in the studio are :
Thomas Riekerk: Lead and backing vocals
Robert 'Ty' Riekerk: Acoustic, electric guitars and keyboards
Simon Gitsels: Synthesizers and keyboards
Minco Eggersman: Drums, percussion, synthesizers and keyboards
Martijn Groeneveld: Synthesizers and keyboards