We're happy to announce that Escape Music has signed our new Anglo/Greek prog/power metal band Until Rain!
UNTIL RAIN – ANTHEM TO CREATION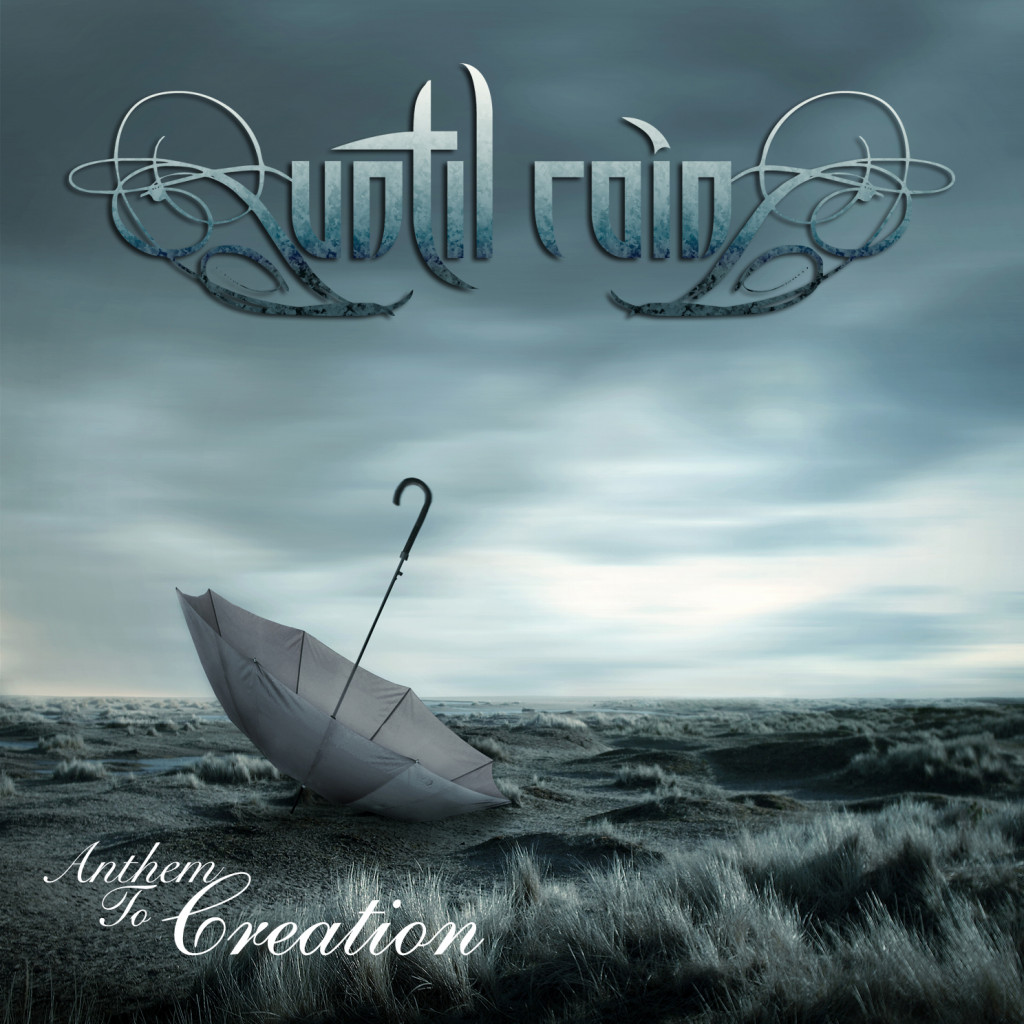 Release date: 23rd August 2013
Cat No: ESM256
Bar Code: 5 03128100256 3
The Band is:
Yannis Papadopoulos – Vocals
Theodore Amaxopoulos – Guitars
Lefteris Germenlis – Keyboards
Bill Gkagkavouzis – Bass
Alex Hughes – Drums
Mixed and Mastered by Jens Bogren at Orebro, Sweden. (Opeth, Amon Amarth & Iron Maiden)
Track list:
1-Brain Death 5:24 / 2-Think Again 4:19 / 3-Living Hell 5:17 / 4-My Own Blood 5:05 / 5-Empty Helmet 10:50 / 6-13-8 5:02 / 7-The Clang of Shields Pt. I 6:54 / 8-The Clang of Shields Pt. II 3:25 / 9-Anthem to Creation 18:21 / 10-Breaking of the 7 Seals 4:47 / 11-Marionettes 9:23
Until Rain is a progressive metal band which was formed back in 2004 in Thessaloniki, Greece. The band's music is a mix of many musical elements such as prog, melodic and experimental metal, art rock, electronic music sometimes combined even with extreme metal elements.
In July 2009 Until Rain signed with Steel Gallery Records for their first label release, the debut concept album, "The Reign Of Dreams". The album was recorded during the first months of 2009 at Fragile Studios in Athens. Its concept concerns dreams, but its scenario could be a real and adventurous life story. It deals with the struggle of a man realizing his actions and sins during a voyage inside a Dreamworld.
Until Rain quickly followed up with the EP "Pandemic", which consists of 4 new songs and 4 bonus tracks (acoustic versions, radio edits etc), giving a taste of Until Rain's next full length release, blended with 2 tracks from the past, sounding heavier than the first album and more mature.
The Band has now finished the recordings of their new full-length album "Anthem to Creation" and the results are astounding.
These five passionate guys have performed with many artists over the years – to name a few: Jeff Martin (The Tea Party), Firewind and Psychotic Waltz. Musically Until Rain sits comfortably between the melodic progressive metal of Shadow Gallery or Circus Maximus and the more epic orchestral power of Symphony X or Time Requiem. It's a great blend of well known facets and a unique take on the progressive metal genre with the inclusion of Greek folklore in both lyrics and melodies.
This quintet is poised to take the rock world by storm with their unique brand of Progressive metal.
Quote from Khalil Turk of Escape Music: One of the best progressive melodic metal bands I have heard in years, I absolutely love this band, and I have not stopped playing this album!!