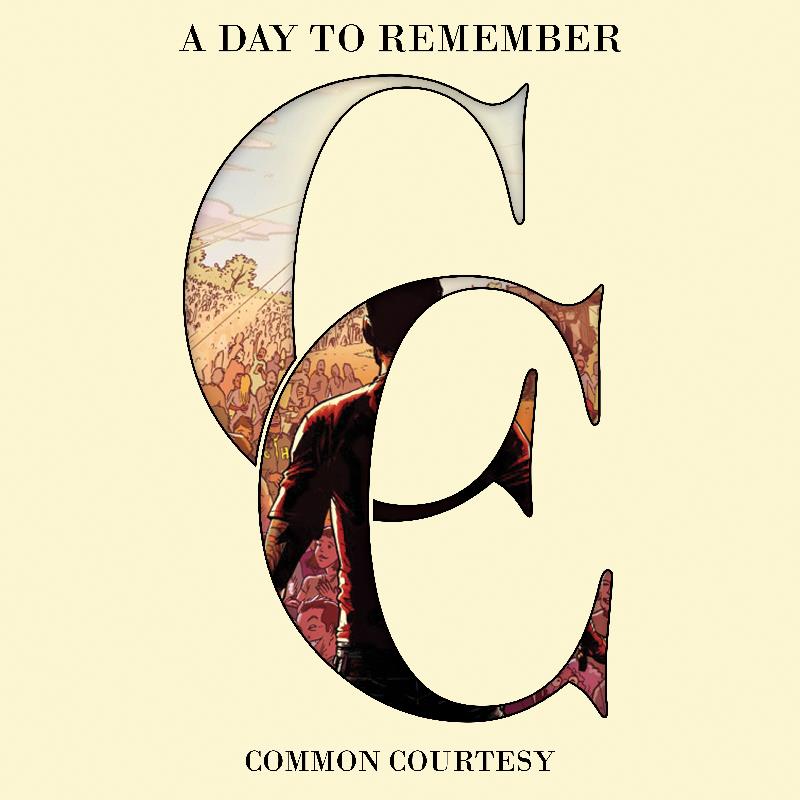 A Day To Remember
Common Courtesy
(Caroline/Universal)
26/11/2013
TRACKLIST
1. City Of Ocala
2. Right Back At It Again
3. Sometimes You're The Hammer, Sometimes You're The Nail
4. Dead & Buried
5. Best Of Me
6. I'm Already Gone
7. Violence (Enough Is Enough)
8. Life @ 11
9. I Surrender
10. Life Lessons Learned The Hard Way
11. End Of Me
12. The Document Speaks For Itself
13. I Remember
14. Leave All The Lights On
15. Good Things
16. Same Book But Never The Same Page
Gli A Day To Remember hanno atteso tre lunghi anni per pubblicare un nuovo album a causa di vertenze legali con la Victory Records.
Finalmente la corte federale ha stabilito che erano liberi di pubblicare il disco Common Courtesy senza la Victory Records. Subito dopo la sentenza la band è salita sul palco a Sterling Heights, Minnesota ed ha annunciato al pubblico i propri piani per la pubblicazione di Common Courtesy. Il video dell'annuncio è disponibile qui:
http://www.youtube.com/watch?v=-99RjTpAFwg#t=75
Common Courtesy sarà pubblicato in Europa da Caroline/Universal.
Il precedente disco What Separates Me From You ha debuttato al #11 della classifica Billboard Top 200 Album ed ha venduto oltre 300.000 copie. L'intero catalogo degli A Day To Remember ha superato il milione di copie vendute.
Dalla loro nascita nel 2003, a Ocala, Florida gli A Day To Remember sono cresciuti moltissimo passando dallo status di piccola band con una devota fanbase locale a un fenomeno mondiale, rispettato e adorato dai fan.
Gli A Day To Remember suoneranno all'Alcatraz di Milano il 28 gennaio 2014
www.adtr.com
Follow the band on Instagram: @whereisadtr
Follow the band on Twitter: @whereisadtr