ADEPT announce album release and tour dates!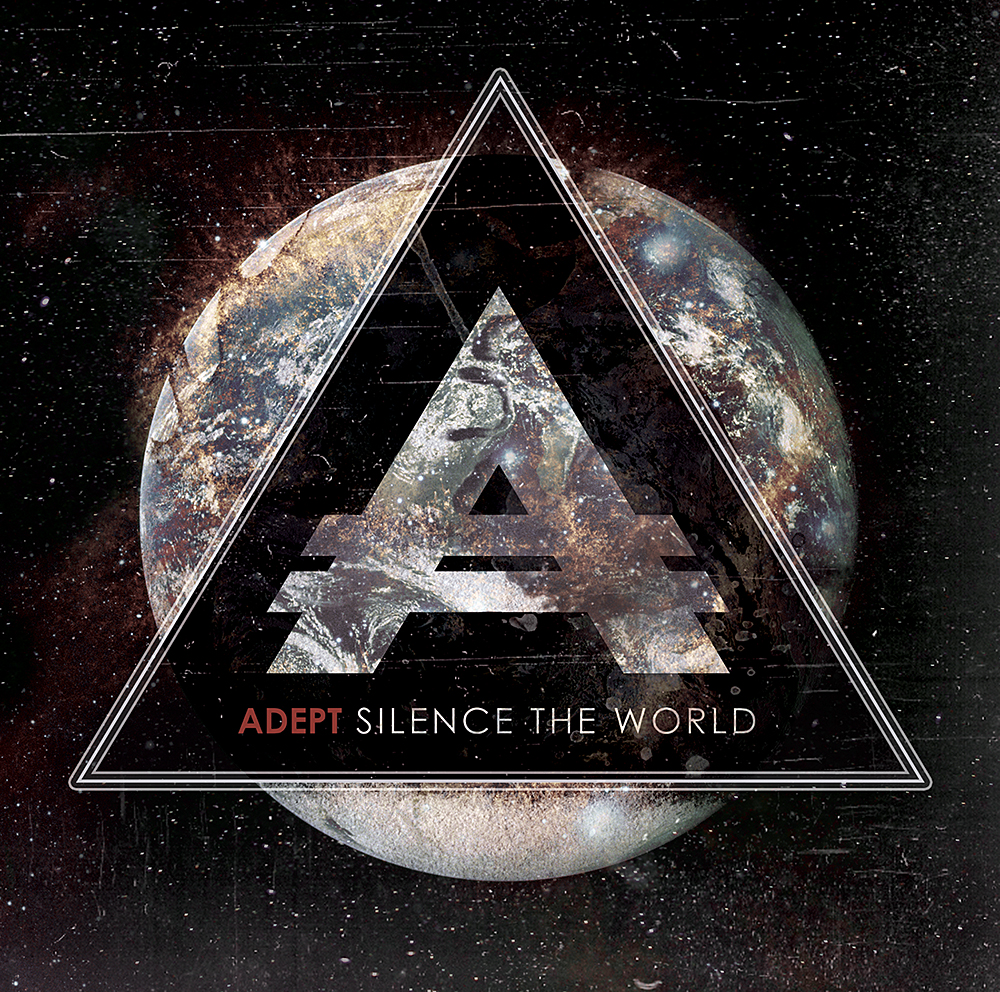 Intensive Swedish post hardcore/metal band ADEPT are ready to release the follow-up to 2011's "Death Dealers". The upcoming album entitled "Silence The World" was yet again recorded with duo Fredrik Nordström and Henrik Udd at Studio Fredman (Bring Me The Horizon, In Flames, Dimmu Borghir, Hammerfall, Dark Tranquility etc) during Sep-Nov 2012. This is the band's third album since forming in 2004.
ADEPT "Silence The World" will be released on March 22nd / March 25th via Panic And Action / Soulfood in Europe.
ADEPT are set to co-headline a UK tour in April 2013 with With One Last Breath. The band will then hit Germany, Switzerland and Austria on The IMPERICON PROGRESSION TOUR, joining CALLEJON, AUGUST BURNS RED, ARCHITECTS etc for 8 shows/festivals during April, and ending the tour performing at Loudfest in Zurich Switzerland and at the GROEZROCK festival in Belgium.
ADEPT
Album: Silence The World
Release date: 25th March 2013
(Panic And Action / Soulfood Music)


ADEPT – UK-TOUR w / WITH ONE LAST BREATH
08.04. Southampton – Unit
09.04. Manchester – NQ Live
10.04. Glasgow – Ivory Blacks
11.04. Derby – The Vic Inn
12.04. Wrexham – Central Station
13.04. Leeds – Cockpit
14.04. Birmingham – O2 Academy
15.04. Norwich – Waterfront Studio
16.04. London, Camden Barfly

ADEPT – Impericon Progression Tour w / CALLEJON, AUGUST BURNS RED, ARCHITECTS:
19.04. Herford – X, GER
20.04. Leipzig – Impericon Festival III, GER
21.04. Würzburg – Posthalle, GER
23.04. Bochum – Matrix, GER
24.04. München – Backstage Werk, GER
25.04. Stuttgart – LKA-Longhorn, GER
26.04. Wien – Impericon Festival, AT
further festival shows:
27.04. Zürich, Loudfest@Komplex457, CH
28.04. Meerhout – GROEZROCK Festival, BE
22.06. Trier – Summerblast Festival, GER
21.07. Nordholz – Deichbrand Festival, GER
(more to come)
For further infos please check out the links below:

Band links:
www.adeptofficial.co
www.facebook.com/AdeptOfficial
www.panicandaction.com
Label:
www.panicandaction.com
PIRATE SMILE online:
www.pirate-smile.de
www.facebook.com/PirateSmilePR
www.twitter.com/-!/piratesmilepr
www.pinterest.com/piratesmilepr