ADRENALINE MOB – MEN OF HONOR to be released February 24, 2014, Track streaming starts today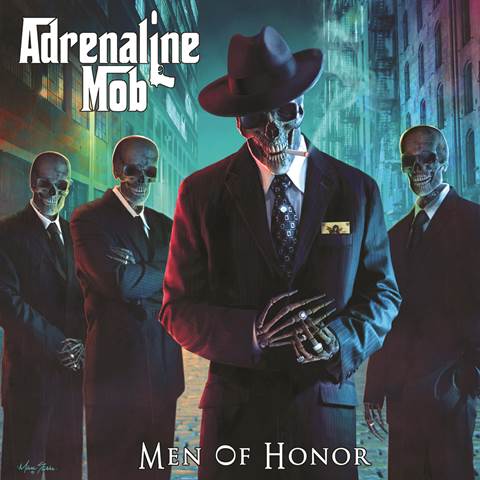 ADRENALINE MOB featuring SYMPHONY X front man Russell Allen, guitar virtuoso Mike Orlando (SONIC STOMP), DISTURBED bassist John Moyer and new drummer A.J Pero (TWISTED SISTER) — will release their second full length album "Men Of Honor", on February 24th (February 18 in North America).
The album features 11 new Allen/Orlando original songs and was produced by Allen and Orlando.
"Men Of Honor" track listing:
1. Mob Is Back
2. Come On Get Up
3. Dearly Departed
4. Behind These Eyes
5. Let It Go
6. Feel The Adrenaline
7. Men Of Honor
8. Crystal Clear
9. House Of Lies
10. Judgment Day
11. Fallin' To Pieces
Starting today the band will stream a track each week, starting with album opener " Mob is Back", leading up to the release of the album. The link to the band's site is www.adrenalinemob.com
ADRENALINE MOB plans extensive touring worldwide throughout 2014.
ADRENALINE MOB online:
www.facebook.com/adrenalinemob
Century Media Records online:
http://www.centurymedia.com
http://www.youtube.com/centurymedia
www.twitter.com/centurymediaeu
www.facebook.com/centurymedia
Century Media webshop:
http://www.cmdistro.com