Il lyric video ufficiale di "XVI – The Sublimation", una song tratta dal nuovo album "CLX Stormy Quibblings" dei surrealistic Deathers milanesi AGONY FACE, è ora online su YouTube: http://youtu.be/AypzJuksBGM
"CLX Stormy Quibblings" sarà disponibile dal 18 Novembre, è stato prodotto da Stefano Morabito (Fleshgod Apocalypse, Hour Of Penance ed altri) e con il grande artwork realizzato da Marco Hassman.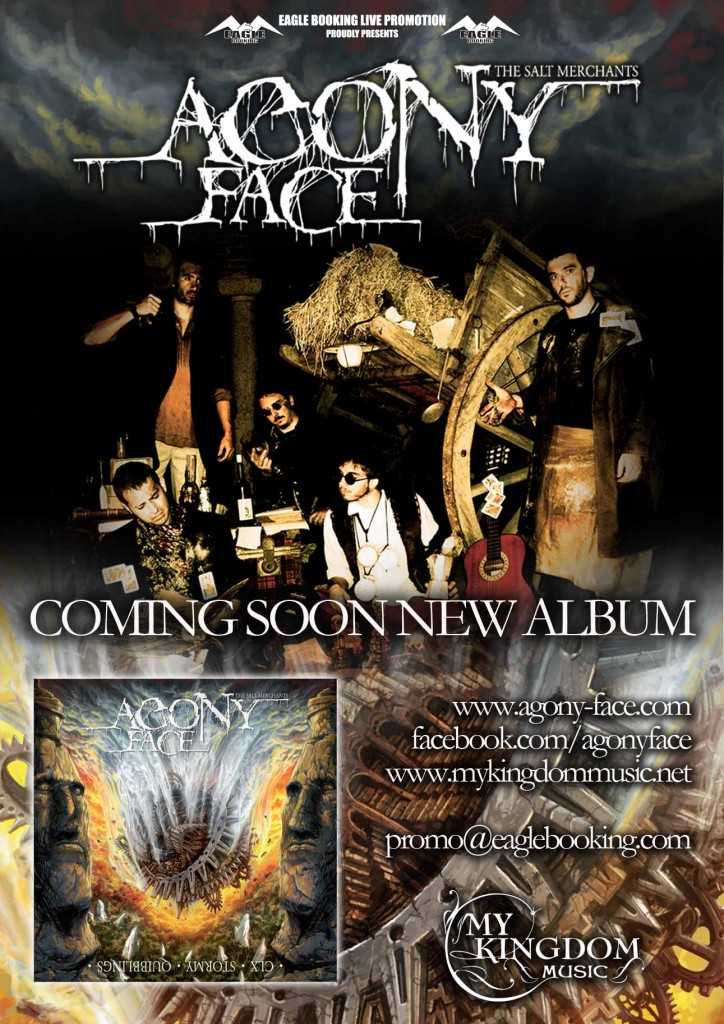 Un commento di Dave, frontman della band: ""Abbiamo lavorato davvero duramente e per mesi a questo nuovo album e volevamo fortemente che avesse la giusta attenzione e promozione. Penso sia ormai ora per gli AGONY FACE di fare il grande passo verso un'audience internazionale, perché "CLX Stormy Quibblings" non è un album come gli altri e sono certo che Francesco e la sua label faranno in modo che ciò accada!".
Il CD "CLX Stormy Quibblings" può essere ordinatosu: http://mykingdommusic.bigcartel.com/product/agony-face-clx-stormy-quibblings-cd-pre-order
Siti ufficiali:
MY KINGDOM MUSIC:
http://www.facebook.com/mykingdommusic.label
AGONY FACE:
http://www.facebook.com/agony.face
EAGLE BOOKING: