AVANTASIA new album trailer and more tour news!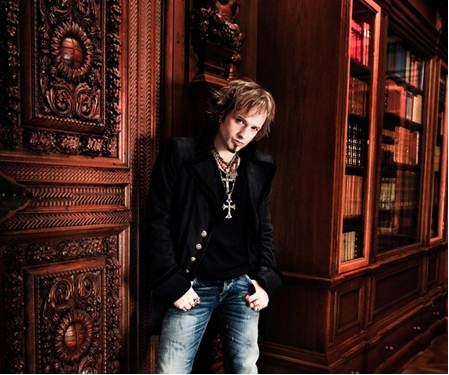 On March 29th the new AVANTASIA epic "THE MYSTERY OF TIME" will hit the stores. Many journalists have already stated, that the album might be the most enchanting and complete AVANTASIA adventure of all times.
Enjoy the first impression of the masterpiece here:
On April 12th a giant all-star ensemble will set off on the MYSTERY WORLD TOUR 2013, which will bring them to Belgium, Germany, Switzerland, Italy, Netherlands, Sweden, France, Spain, Argentina, Brazil, Chile, Mexico, Japan, Slovakia, Czech Republic, Russia and England. Now AVANTASIA are also set to play Costa Rica for the first time.
The first shows are nearly sold out, if you don't want to miss out on the hottest metal event of the year, make sure you get your tickets!
AVANTASIA on tour:
12.04.  B          Moens                                                – PPM Festival
13.04.  CH       Pratteln                                              – Z7
14.04.  CH       Pratteln                                              – Z7
16.04.  I           Mailand                                             – Alcatraz
18.04.  D         Ludwigsburg                                      – MPH Arena
19.04.  D         Kaufbeuren                                        – All-Karthalle
20.04   D         Fulda                                                  – Esperanto Halle
22.04.  D         Berlin                                                 – Tempodrom
23.04.  D         Hamburg                                            – Große Freiheit
25.04.  D         Oberhausen                                       – Turbinenhalle
26.04.  D         Lichtenfels                                         – Stadthalle
10.05. NL        Amsterdam                                        – Melkweg
31.05. ES         Madrid                                               – Sonisphere
01.06. ES         Barcelona                                          – Sonisphere
08.06.  S          Sölvesborg                                         – Sweden Rock Festival
21.06. F          Clisson                                                – Hellfest
23.06.  RU       Moscow                                             – Milk
25.06. ARG      Buenos Aires                                      – El Teatro
27.06. CHI       Santiago de Chile                               – Teatro Caupolican
29.06. BRA      Sao Paolo                                           – HCBC Hall
03.07. CRC      San Jose                                             – Peppers
05.07. MEX     Mexico City                                        – Circo Valador
10.07. J           Tokyo                                                 – Shinagwa Prince Stella Ball
13.07 D           Ballenstedt                                         – Rock Harz
14.07 CZ         Zlin                                                     – Masters Of Rock
08.08. SLO      Snina                                                  – Festival Rock Pod Kameňom
10.08 UK         Derbyshire / Catton Park                   – Bloodstock Festival
Also watch:
"Invoke The Machine" Lyric Video:              http://youtu.be/WfQEclxbQrs
Studioreports "The Mystery Of Time":         http://youtu.be/k8tFi-8zyUk
More news under: