BLIND GUARDIAN – announce special best-of-show at OUT & LOUD Festival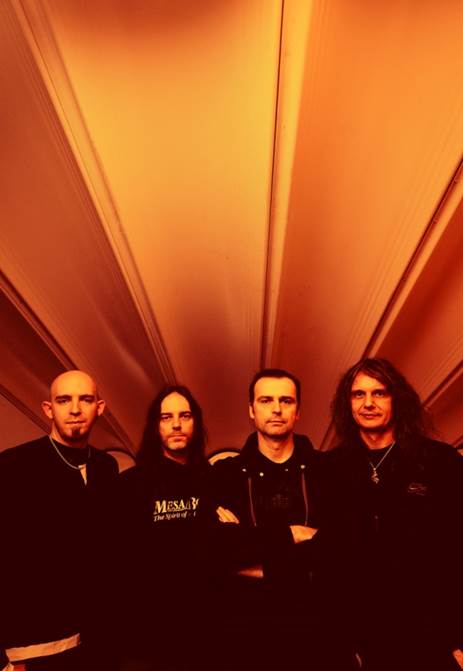 Geiselwind – turning new into even newer: This years' »Beastival« that took place at Autohof Strohofer will become »OUT&LOUD« in 2014. The name is program, as proven with the already confirmed bands, that underline this is going to be a true high-class open air event.
Among the current and most recent #1 charting surprise POWERWOLF, Metal-Queen DORO and the highly entertaining APOKALYPTISCHEN REITERN, now also BLIND GUARDIAN confirmed to play as a headlining act. The Krefeld-based foursome is one of Germanys' leading and legendary metal acts and this goes far beyond the borders of their home country. Especially in Japan and Southern Europe the sympathetic musicians are praised as real superstars.
At the »OUT&LOUD« the band will play a special 90-minutes best-of-set, which contains current songs alongside several of their crowed-pleasers.
BLIND GUARDIAN surely have a huge collection of classics. Founded in 1987, the formation has sold over 2,5 million records to this date. Their international breakthrough came with the first album »Imaginations From The Other Side«, which saw the band touring all the way to Japan and Thailand. In 1998 BLIND GUARDIAN intonated fantasy stories of J.R.R. Tolkien, favorite to all of the four musicians on their »Nightfall In Middle-Earth« record. With their current Nuclear Blast release »At The Edge Of Time«, BLIND GUARDIAN released one of their most successful records, with worldwide chart entries – including the European Billboard charts on #7!
2014 »OUT&LOUD« will be held with a total of three stages – one more than at this years' edition. Check out www.outandloud.eu to get the latest news and also purchase tickets very soon: »OUT&LOUD« – Ticket pre-sale starts on September 1. Be sure to get on early enough to receive an "Early Bird Fanpacke", limitied to 500 at a price of only 79 €. This fan package contains festival- and campground ticket as well as a shirt and CD by choice.
As soon as those 500 are sold out, the fan package will be available for 89 €.
Order here: http://www.nuclearblast.de/de/produkte/tickets/open-air/ticket/out-loud-festival-geiselwind-29.-30.05.2014.html
www.blind-guardian.com | www.facebook.com/blindguardian | www.nuclearblast.de/blindguardian