DARK SERMON – "In Tongues" out now!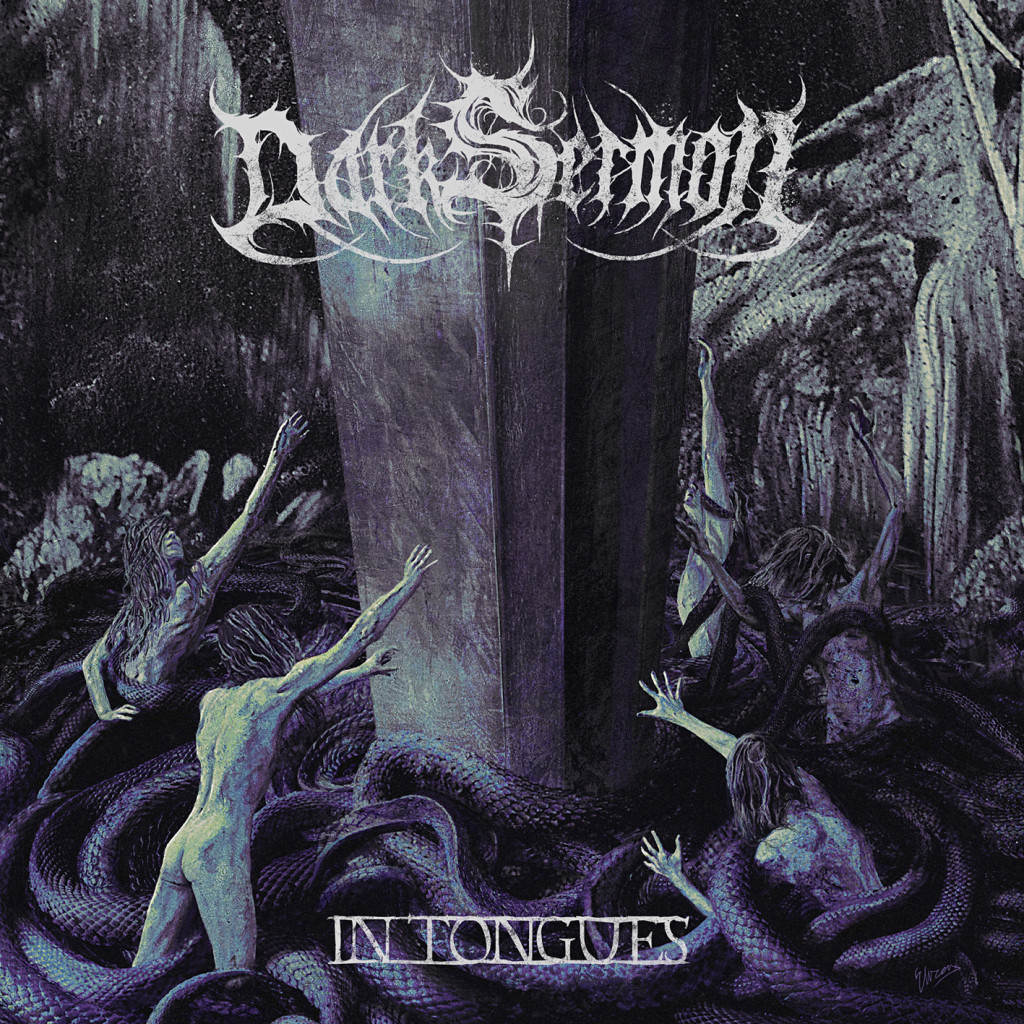 Take the best, forget that rest: that's the ethos behind Dark Sermon, whose musical outpouring conjures the fist-raising melody of
European death metal, the blackened underbelly of bleak blast-beating musical warfare, the churning malevolence of technical
death metal and the uniquely down-to-earth flair of the NWOAHM and combines it all into something fresh and potent.
The Press agrees:
"Florida's Dark Sermon take the best of young-pup hardcore-infused death metal and give it a much needed edge that's been missing since Himsa's demise."
Revolver Magazine
"DARK SERMON look straight ahead. Straight, brutal Death Metal with thrashy riffs, high screams and a lot of speed"
Powermetal.de
"DARK SERMON plays pure Death Metal, there is neither an influence of Metalcore, nor from oldschool. Death Metal fans know what I'm talking about"
Myrevelations.de
Check the music video for the track "In Tongues," here: http://www.youtube.com/watch?v=yt-Qs3CT-Yc&feature=youtu.be
Check the lyric video of the first single "Imperfect Contrition" here: http://youtu.be/uqQZE2Y0wGI
"The lyrics tell the story of a man who can no longer live with himself," explains front man Johnny Crowder. "A man whose future has been shrouded by his sinful past.
All he can do is beg for forgiveness from God, who has witnessed every wrong move he has made."
"In Tongues" track listing:
1.The Sheperd's Staff
2. Imperfect Contrition
3. Hounds
4. The Scales Of Justice
5. Cursed
6. Forfeit I- The Crooked Quill
7. Forfeit II- Worn Thin
8. The Tree Of New Life
9. Carcass
10. Testament
11. In Tongues
The band's full-length debut entitled "In Tongues" was recorded at Audio Hammer Studios, Florida.
The cover artwork was created by Eliran Kantor, who has already designed artworks for bands such as HATEBREED, TESTAMENT and SODOM.
Get your copy here:
http://www.nuclearblast.de/de/shop/artikel/gruppen/51000.1.nuclearblast.html?article_group_sort_type_handle=rank&custom_keywords=dark%20sermon
Or via Itunes here:
http://bit.ly/darksermonintongues
www.facebook.com/darksermon | www.nuclearblast.de/darksermon