DEATH ANGEL – new Album Trailer posted online!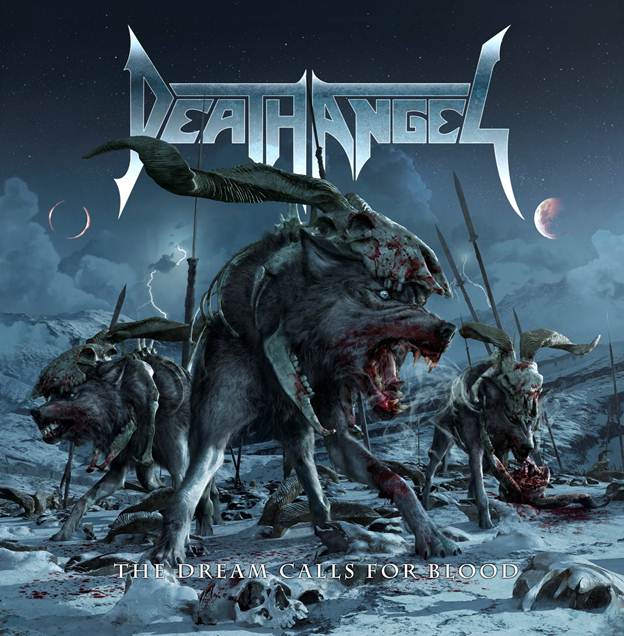 San Francisco Bay Area Thrash veterans DEATH ANGEL have made a trailer previewing their upcoming album »The Dream Call For Blood« available here: http://youtu.be/24vNPSlgFMA. »The Dream Call For Blood« will be released to the rabid masses on October 11th (Rest of Europe), October 14th (UK), and October 15th (North America). Fans can now pre-order the album here: http://smarturl.it/DA-TDCFB-CDDVD
DEATH ANGEL recently made the title-track of their upcoming album »The Dream Calls for Blood« available for streaming now on www.deathangel.us.
Three years have passed since the release of DEATH ANGEL's crushing »Relentless Retribution« album; three years of constant touring and on-the-road-songwriting. Now the band has returned with yet another visceral slice of thrash! »The Dream Calls For Blood« was recorded at AudioHammer Studios with Jason Suecof (TRIVIUM, AUGUST BURNS RED, THE BLACK DAHLIA MURDER, ALL THAT REMAINS, WHITECHAPEL, DEVILDRIVER), and once again features cover art by Brent Elliot White (JOB FOR A COWBOY,CARNIFEX, WHITECHAPEL).
»The Dream Calls For Blood« Track List:
01. Left for Dead
02. Son of the Morning
03. Fallen
04. The Dream Calls for Blood
05. Succubus
06. Execution / Don't Save Me
07. Caster of Shame
08. Detonate
09. Empty
10. Territorial Instinct / Bloodlust
DIGIPAK BONUS TRACK
11. Heaven and Hell
DIGIPAK BONUS DVD
The Making Of »The Dream Calls For Blood«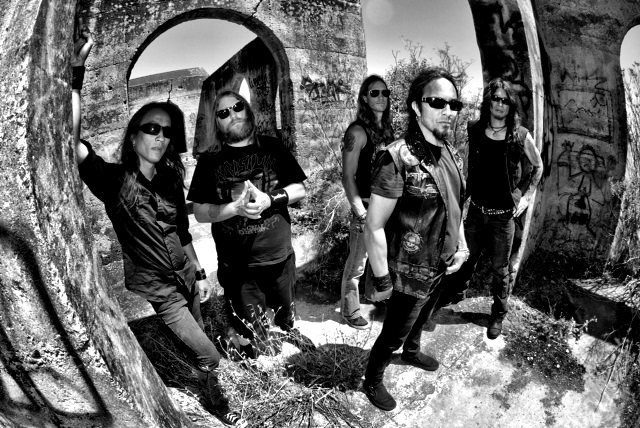 Latest Music Videos:
"River of Rapture" http://www.youtube.com/watch?v=HbwOUpgOk38
"Truce" http://www.youtube.com/watch?v=erSBEaeL808&feature=related
www.deathangel.us | www.facebook.com/deathangel | www.nuclearblast.de/deathangel