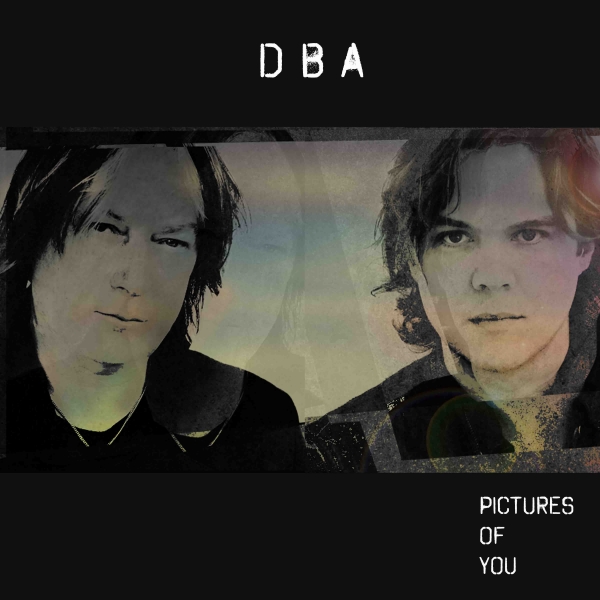 Downes Braide Association Release Their Debut Album 'Pictures of You'
London, UK – Hit making duo, Geoff Downes and Chris Braide have just released their debut collaborative album and digital single, 'Pictures of You', under the name of the DOWNES BRAIDE ASSOCIATION (DBA).
'Pictures of You' was recorded alongside their respective commitments in 2011-12, and the song writing chemistry between Downes and Braide became immediately apparent and ultimately led to the development of 9 titles, one of which is an elaborate four-piece epic musical suite. Braide comments: "I'd wanted to work with Geoff since hearing The Age Of Plastic as a kid. The album was just great fun to make," whilst Downes added working together with Chris was " a major inspiration of monumental proportions." The album's leadoff track, 'Pictures of You', is also available as a digital only single and is accompanied by a non-album remix of the title 'Songs That Can Heal' as an exclusive bonus track.
For the uninitiated, Downes and Braide's respective song writing careers have generated multi-millions of album sales and numerous hit singles worldwide over the last 30 years for a variety of artists.
Geoff Downes is originally best known as a member of The Buggles, with whom he co-wrote MTV's 1st ever video and international number one blockbuster hit, Video Killed The Radio Star. As a member of ASIA, the supergroup he went on to form after a stint with prog rockers Yes, he co-wrote many of their hits such as; Heat of the Moment, Only Time Will Tell and Don't Cry and has been the band's keyboardist and core songwriter since day one. The band's debut album was the biggest selling album in the world of 1982. ASIA's original line-up reformed in 2006 and has gone on to undertake several hugely successful world tours and record 3 new studio albums within that period. Downes is also a current member of YES who he rejoined in 2011, and co-wrote much of their recent Fly From Here album. He has over 50 silver, gold and platinum certified awards to his name in a career spanning 5 decades.
Chris Braide is a multi instrumentalist Ivor Novello winning singer/songwriter and record producer known for his outstanding work with Sia, Lana Del Rey, Christina Aguilera, Yuna and David Guetta amongst many others. His song writing and production skills have spawned chart hits all over the globe. His collective love for all music directly translated to GQ naming him one of the most successful and influential men in the music industry under the age of 40, and he continues to earn the trust of the most respected artists. Chris recently co-wrote and produced the global smash hit She Wolf (Falling To Pieces) with David Guetta. He also produced and co wrote Christina Aguilera's forthcoming ballad 'Blank Page' which has been universally applauded by critics. He also has an extensive catalogue of working with many of the TV artists as featured on shows such as American Idol and X-Factor, and has earned numerous awards, distinctions and accolades in this field.
Together they have formed a magical and unique partnership. The album has been described by Classic Rock magazine as " a stunning piece of work". Take a listen and find out for yourself.
For more information: http://www.downesbraide.com/