2013 TO BRING THREE MORE RELEASES FROM
JEFF LYNNE AND ELO
AS PART OF ELO'S 40TH ANNIVERSARY
IN APRIL FRONTIERS RECORDS WILL RELEASE
'ELECTRIC LIGHT ORCHESTRA LIVE'
AND TWO REISSUES:
ELO'S 'ZOOM' AND
THE LYNNE SOLO ALBUM 'ARMCHAIR THEATRE'
Just as the third quarter of 2012 brought three exciting works from JEFF LYNNE–his second solo album Long Wave, the freshly recorded Mr. Blue Sky–The Very Best Of Electric Light Orchestra and the illuminating documentary "Mr. Blue Sky: The Story of Jeff Lynne and ELO"—2013 will be marked by more treats from the creative force of ELO and one of rock's most iconic figures.
On April 19th in Europe (April 22nd in the UK) and April 23rd in North America, Frontiers Records will release three albums: ELECTRIC LIGHT ORCHESTRA LIVE and two reissues, ELO's ZOOM (remastered and including a brand new track) and his debut solo album ARMCHAIR THEATRE (also remastered, with two new brand new tracks). It's all part of the 40th anniversary of ELO, who've sold 50 million-plus records worldwide. These releases will all feature new packaging and the LIVE CD will come in a special ecolbook edition.
●  ELECTRIC LIGHT ORCHESTRA LIVE hasn't been issued as an album until now. Taken from a 2001 performance for a PBS television special in Los Angeles at CBS Television City, the music was released as a DVD that year. The new hits-packed CD offers fans four tracks that weren't on the DVD ("Secret Messages," "Sweet Talkin' Woman," "Twilight," and "Confusion") as well as two new, unreleased studio tracks, "Out of Luck" (recorded in 2010) and "Cold Feet" (recorded in 1992). Although the singularly accomplished British singer, songwriter, guitarist and producer has always preferred the creative experience of the recording studio, he is a compelling performer who's always figured out ways to bring his distinctive widescreen musical universe to life onstage when he needed to.
●  ELO's ZOOM–unavailable for over 10 years–has been remastered and features a brand new track, "One Day" (recorded in 2004) as an added bonus, along with a live version of "Turn To Stone" from 2001's ZOOM special on PBS.  At the time of its original release in 2001, LYNNE hadn't issued an ELO album since 1986's Balance of Power. He called upon notable friends for a little help, enlisting contributions from longtime ELO member Richard Tandy as well as good friends George Harrison and Ringo Starr. The result is an album rich in that distinct ELO sound–classic LYNNE melodies and songwriting, foot-stomping rock anthems and sweet, sexy strings.
●  LYNNE's first solo album, 1990's ARMCHAIR THEATRE, is a melting pot of different styles and influences featuring unexpected collaborations with LYNNE's heroes and close friends, including Tom Petty, Richard Tandy and George Harrison.  This reissue, unavailable for the last decade, includes two previously unreleased bonus tracks, "Borderline" and "Forecast" (both recorded in 1989).  Interestingly, the album also features a few notable covers–"Don't Let Go," "Stormy Weather" and "September Song"–that demonstrated LYNNE's flair for covers two decades before the release of 2012's acclaimed Long Wave.  Suitably, the core of the album is LYNNE himself, though he also left room for the contributions of a few friends and fellow travelers.  Harrison contributed guitars and vocals on a number of tracks.  Petty co-wrote "Blown Away," a gorgeously romantic ballad. Longtime ELO band member Richard Tandy also contributed on keyboards and other instruments.  ARMCHAIR THEATRE captures the musical genius of JEFF LYNNE when–perhaps more than ever before–the world was his stage.
Outside of the success of ELO, LYNNE has led a remarkable career producing and collaborating with many of the greatest musical artists of all time. They include a number of LYNNE's all-time heroes like Roy Orbison, Del Shannon, George Harrison, Paul McCartney, Ringo Starr, and remarkably, even the Beatles themselves, as well as contemporaries like Tom Petty and Joe Walsh, whose new album Analog Man LYNNE recently produced some tracks for. Together with Harrison, Orbison, Petty and Bob Dylan, LYNNE was, of course, a member of the Grammy award-winning Traveling Wilburys–a super group like no other.  "I've been in love with music since I was probably just five years old," says LYNNE.  I was mad for music then–and I still am today."
Track listings: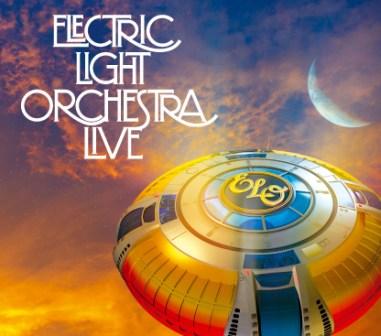 ELECTRIC LIGHT ORCHESTRA LIVE: Evil Woman, Showdown, Secret Messages, Livin' Thing, Sweet Talkin' Woman, Mr. Blue Sky, Can't Get It Out Of My Head, Twilight, Confusion, Don't Bring Me Down, Roll Over Beethoven, Out of Luck (Bonus), Cold Feet (Bonus)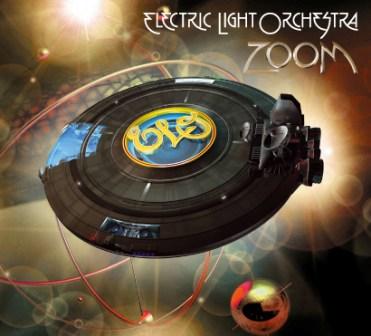 ZOOM:  Alright, Moment in Paradise, State of Mind, Just for Love, Stranger on a Quiet Street, In My Own Time, Easy Money, It Really Doesn't Matter, Ordinary Dream, A Long Time Gone, Melting in the Sun, All She Wanted, Lonesome Lullaby, One Day (Bonus), Turn to Stone (Live From CBS Television City) (Bonus)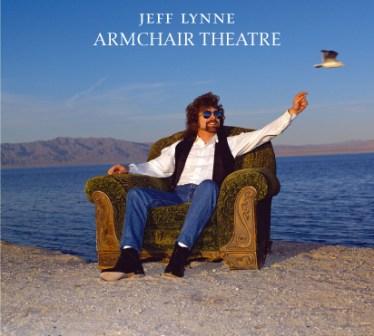 ARMCHAIR THEATRE:  Every Little Thing, Don't Let Go, Lift Me Up, Nobody Home, September Song, Now You're Gone, Don't Say Goodbye, What Would It Take, Stormy Weather, Blown Away, Save Me Now, Borderline (Bonus), Forecast (Bonus)