EQUILIBRIUM – working on new album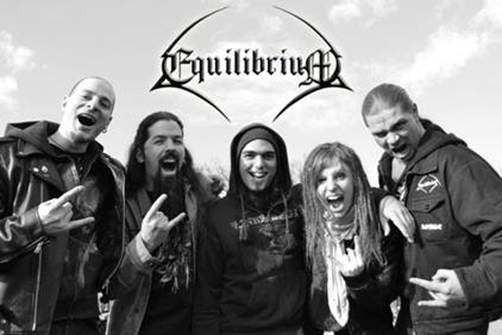 German epic metal heroes EQUILIBRIUM are currently working on the follow up to their highly acclaimed 2010 album, "Rekreatur".
In few days, the guys will enter the Helion Studios Munich to kick off the recordings with guitar player and producer René Berthiaume.
The band states:
"The songs are written, 13 tracks are planned for the album. We can hardly wait to finally release another full-length record after four years!
In the past we've written a lot, so that the record will be very varying. With some songs we return to our roots, others will be a sonic surprise.
Next week Robse will hit the studio to record vocals and to give the songs life. Furthermore there are some other things planned for Equi this year,
you can really look forward to!"
The untitled album will be released this summer via Nuclear Blast.
—
In August 2013, the band released their very first EP »Waldschrein«.
Get your copy here: http://bit.ly/1exilsJ
Or via iTunes: http://bit.ly/equilibriumwaldschrein
You can also check the Nuclear Blast fan interview with the band:
Part 1: https://www.youtube.com/watch?v=vFDKSSKSuWU
Part 2: http://www.youtube.com/watch?v=dmHKDFeGSLk
Part 3: https://www.youtube.com/watch?v=Dn1zaD6ma50
www.equilibrium-metal.net | www.facebook.com/equilibrium | www.nuclearblast.de/equilibrium