Former Toto singer FERGIE FREDERIKSEN enjoys « Any Given Moment » : his new solo album out in August on Frontiers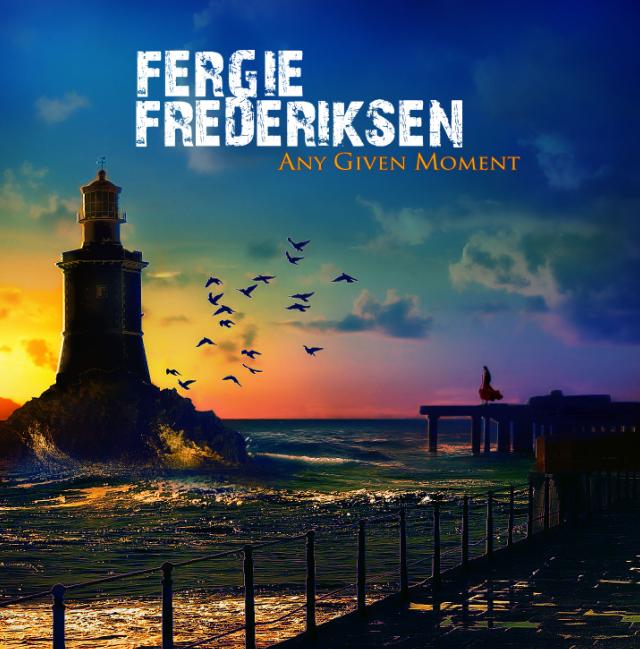 Frontiers Records is pleased to announce the release of FERGIE FREDERIKSEN new solo album "Any Given Moment" on August 23rd in Europe and August 27th in North America.
The excellent reviews surrounding the release of his latest album "Happiness Is The Road"  in 2011 (with UK's leading AOR magazine Fireworks calling it "Quite stunning !") rebuilt Fergie's trust in himself and therefore pretty soon another new album was in the works.
This time, Fergie collaborated with Italian producer Alessandro Del Vecchio and with the help of his songwriting, along with contributions from other world class musicians as Bruce Gaitsch (Richard Marx) and Robert Sall (Work of Art, W.E.T.) on guitars among others, Fergie put his mark on another true Melodic Rock gem of an album! "This CD was a pleasure to record. Ale and his talents as an engineer and producer shine" says Fergie. "It is always great when you make "life long friends" doing what we love to do. He's become a dear friend and a great artist. I look forward to working with him again".
Some special surprises are also included such as the superb duet with Issa on "Not Alone" and a brand new version of Toto's classic song "Angel Don't Cry" originally included on the "Isolation" album. In Fergie's  words, the new album title is particularly important because in life "You never know what will happen. But if you have love, faith, family and friends it always makes the trials and struggles in life more doable. Thank God I am blessed with all that and more".
This new album really rocks though and songs like "The Price For Loving You" and the first single "Last Battle of My War" are there to show the world that Fergie's vocal abilities are still amazing and second to none "The songs on this album are truly all awesome. I had a chance to stretch and let it fly.  "Not Alone", which I sang a duet with  Issa, is pretty special. Our voices blend together and I was so happy she agreed to do it. PO Nilsson really wrote a killer song. Then again there are many more I feel strongly about. Hope you all like them."
A very special twist during the recording process… "was the trip to visit Frontiers Records in Naples" recalls Fergie. "What fantastic hosts they are. And the food was to die for. I also learned more about Naples in one day than I ever thought possible. What a great day meeting everyone at Frontiers and spending the day in their beautiful and historical city. Blew my mind. All in all it was a great experience and I believe Ale captured my best. Thank you Serafino and Mario for hooking me up with Ale. Great fun and I hope everyone likes the new CD".
Dennis "Fergie" Frederiksen is mostly known for being the former vocalist of TOTO (on the "Isolation" album, released in 1984), he has been involved in a lot of other outstanding musical projects too. Trillion, LeRoux, Frederiksen/Philips, Mecca, Frederiksen/Denander and David London (solo album, under pseudonym) are simply a few worthy of mention. In 1999 he debuted as a solo artist with "Equilibrium", an album which garnered great reviews in Europe and Japan and since then he has been offering quality Melodic Rock music to his legion of fans.
"Any Given Moment" includes the following songs:
Last Battle Of My War; Let Go; Price For Loving You; I'll Be The One; Time Will Change; How Many Roads; Candles In The Dark; Any Given Moment; Not Alone (Feat. Issa); When The Battle Is Over; Angel Don't Cry.
Enjoy the videoclip of the first single "Last Battle of My War" following the link below:
Musicians on "Any Given Moment" include: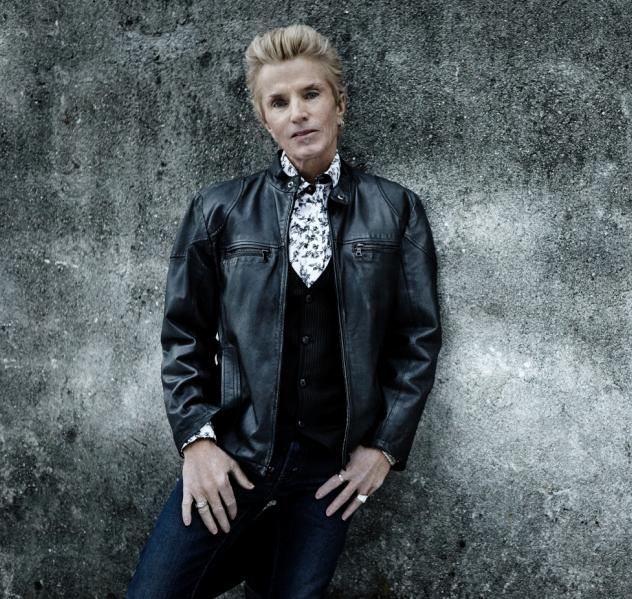 Fergie Frederiksen – lead vocals
Alessandro Del Vecchio – keyboards, background vocals
Nik Mazzucconi – bass, fretless bass
Herman Furin – drums
Robert Sall, Bruce Gaitsch, Walter Caliaro, Peter Friestedt, Alessio Berlaffa, Sven Larsson, David Coyle – Lead and rhythm guitars
Roberto Tiranti – background vocals
Issa – duet vocals on "Not Alone"
Produced by Alessandro Del Vecchio