FRONTIERS ROCK FESTIVAL
The announcement of the 1st Frontiers Rock Festival, which will be held at the Live Music Club in Trezzo (Milano, Italy), caused quite a stir in the Italian and International Hard Rock scene. Following the launch of the event, the label's office and websites has been hit with purchases and requests coming from all over the world – as far as Brazil, Japan and U.S.A! "We have been overwhelmed with the enthusiasm that the fans showed us", said Frontiers Records President, Serafino Perugino. "I am sure it will be a great (late) celebration of the first 15 years of work for the label and hopefully this will plant the seed for more activities we have in mind to make the Rock fans happy all over the world". Several international promoters have already approached Frontiers to export the idea in other territories. Several possibilities are currently checked out and there may be more surprises coming in the next months. Stay tuned!
In the meantime you can also experience the awesome line-up of the Festival via this Youtube trailer : http://www.youtube.com/watch?v=3VM9xTn7Bn0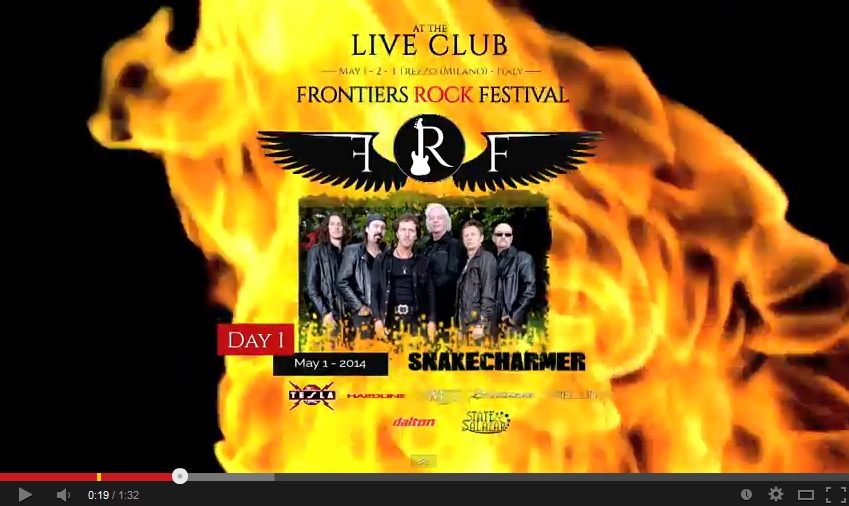 Tickets and info are still available – go to www.frontiersrockfestival.com for all details!