Gamma Ray release stunning live performance in HD on 2CD, DVD and Blu-ray
via earMUSIC on November 30th, 2012
First scenes from the video material revealed
earMUSIC, the Hamburg based international rock label part of Edel Group, is proud to announce the brand new live release "Skeletons & Majesties Live" by one of Germany's biggest name in Heavy Metal: Gamma Ray. "Skeletons & Majesties Live" features the live recording of the band's performance at the legendary Z7 in Pratteln, Switzerland from April 29th, 2011 and will now be released on 2CD, Blu-ray and DVD on November 30th, 2012.  The DVD and Blu-ray also feature additional bonus tracks, lots of behind the scenes bonus material, rare archive material and interviews with the band.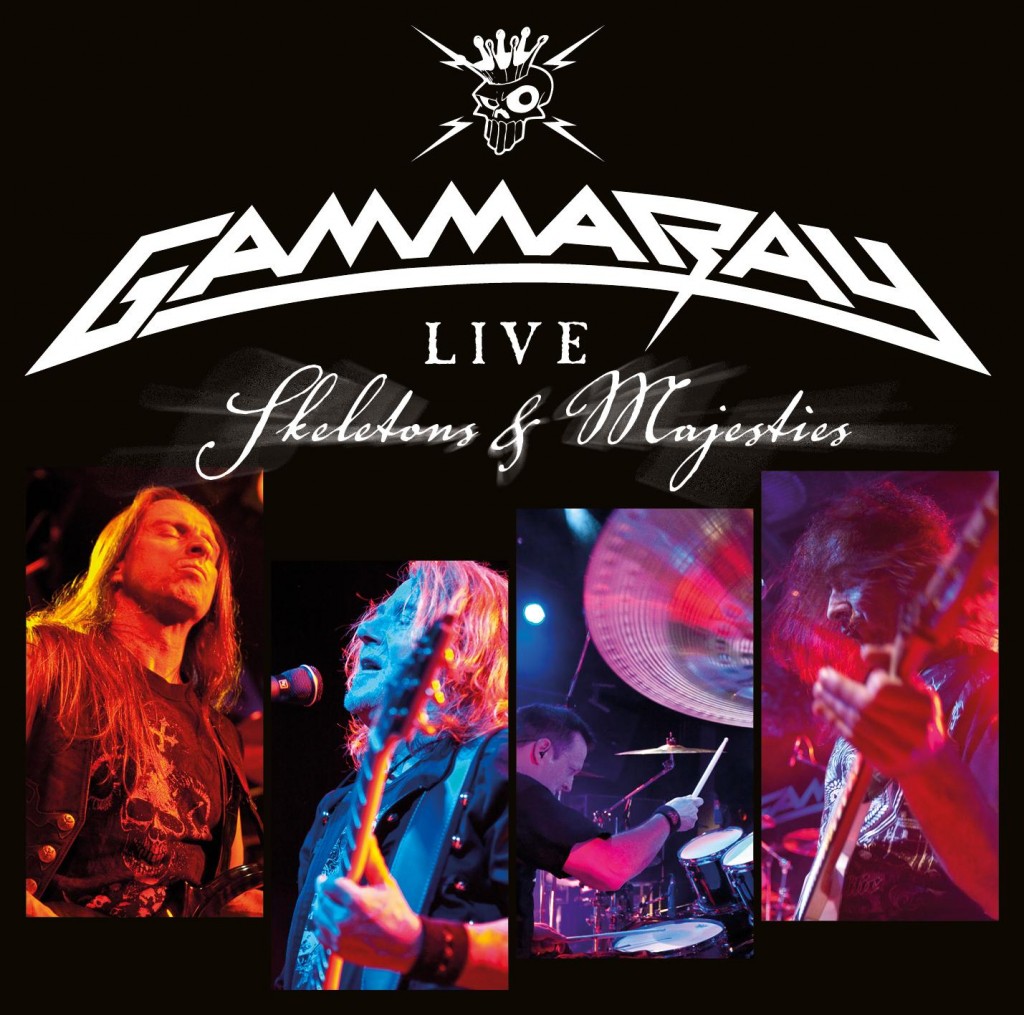 Gamma Ray have become their own trademark and have long been synonymous with a (metal) cosmos full of surprises – which may be one of the reasons why their many fans were not overly astonished when Spring 2011 saw the four musicians embark on a club tour through Germany and Switzerland, transferring the concept of their exceptional EP "Skeletons & Majesties" in an extended version to the stage. The band's aficionados know that Gamma Ray are guaranteed to deliver yet another full frontal assault on the senses.
"Skeletons & Majesties Live" has a playing time of two hours and is a tour de force through the band's history so far, including lots of hits and classics, but also tracks which were undeservedly under-represented to date.
"The EP, Skeletons & Majesties, is practically a continuation of our 'Skeletons In The Closet' concept, in other words: new versions of songs which didn't receive the attention they deserve, as well as unplugged versions of some of our classics," says Kai Hansen, the band's vocalist, guitarist and founder.
In terms of "Skeletons & Majesties Live", this means a thoroughly haunting show, from the dynamic openers 'Anywhere In The Galaxy' and 'Men, Martians And Machines' to the furioso finale, 'Future World'.
The double CD includes a total of 18 songs (plus intro & interlude); DVD and Blu-ray will feature six additional bonus tracks with alternative versions of 'The Spirit,' 'Wings Of Destiny,' 'Farewell,' 'Gamma Ray,' 'Time To Break Free' and 'Insurrection,' all recorded at another show at the Zeche in Bochum, the day before the Pratteln show . In addition, the DVD and Blu-ray feature tons of behind the scenes bonus material, very rare archive material and interviews with the band.
Here an exclusive first look at the video material:
The release of "Skeletons & Majesties Live" will mark the beginning of an eventful 2013 for Gamma Ray: After Hansen stayed true to his word and spent 2012 concentrating mainly on his second band, Unisonic, he and his three colleagues Henjo Richter (guitar), Dirk Schlächter (bass) and new addition Michael Ehré (the Firewind/Love.Might.Kill drummer has replaced Daniel Zimmermann, who left the Gamma Ray fold on friendly terms in January 2011) are now focusing exclusively on Gamma Ray again. A co-headlining tour with Helloween has been scheduled for February 2013 and will also mark the arrival of a new Gamma Ray studio recording.
"Gammy Ray will have top priority in 2013," comments Hansen, "and 'Skeletons & Majesties Live' is the perfect harbinger of this!"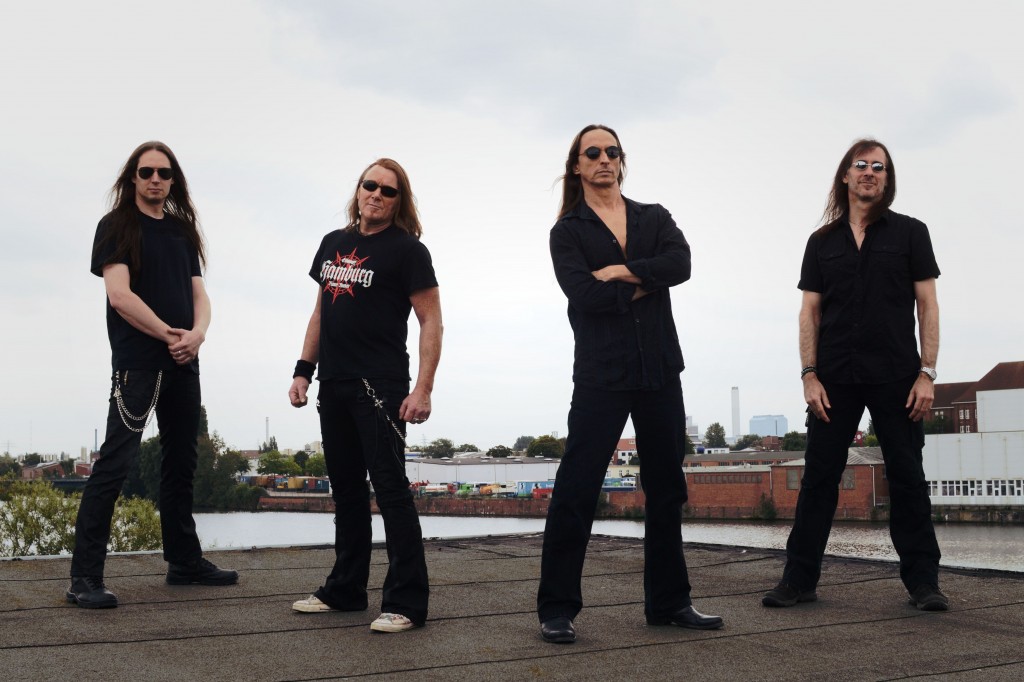 www.facebook.com/earMUSICofficial