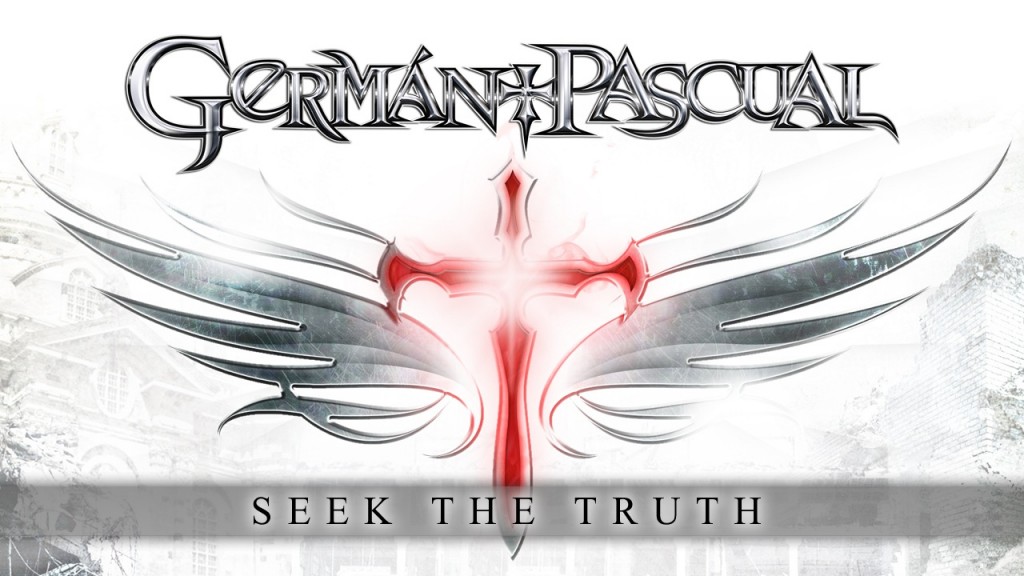 GERMÁN PASCUAL Launches New Video on Nightmare "Megaloud" YouTube Channel. Stream the new single "Seek the Truth" now on YouTube!
Today sees the release of Seek the Truth the debut video single from GERMÁN PASCUAL http://www.youtube.com/playlist?list=PL55CBA0C47755F808
GERMÁN has also posted a full album stream of A New Beginning. Visit the new official site and get a first listen to A New Beginning at http://www.germanpascual.com.
GERMÁN PASCUALis a man with a very special voice, he's achieved notoriety around the world, lauded greatly and likened with the greatest melodic metal voices of our day. GERMÁN was the last voice of NARNIA, a well known Swedish melodic heavy metal band, similar to Stryper and Rob Rock. The new music is hard heavy and melodic power metal without compromise.
In 2009 the NARNIA album, "Course of a Generation" was launched. It was the 7th and final album from NARNIA since their beginning at 1996. Germán also sings with DIVINEFIRE, where he shares the lead vocal with Christian Liljegren (ex-Narnia). They launched the album, "Eye of the storm" in April 2011.
In January 2011 Germán went on his first solo tour in Brazil, performing a few of the greatest hits of Narnia and also presenting some songs from his upcoming solo album. Now with A New Beginning Germán is drawing plans to tour the world in support of his latest Metal opus.
A New Beginningis available for purchase on the Nightmare Records Website, Amazon and iTunes.
TRACKLIST:
01. Seek the Truth
02. The Wrath of God
03. If the Sky would Fall
04. Misty Dreams
05. Open Your Eyes
06. I Call for The One
07. Unbroken Wings
08. Come Ease the Pain
09. Fate of the Blind
10. Cancion Con Todos
Web:
http://www.germanpascual.com/
http://www.facebook.com/g.pascual.vocal
http://www.twitter.com/germanpascual
http://www.myspace.com/germanpascual
http://www.nightmarerecords.com