HYPOCRISY – "Penetralia + Osculum Obscenum" trailer / more tour dates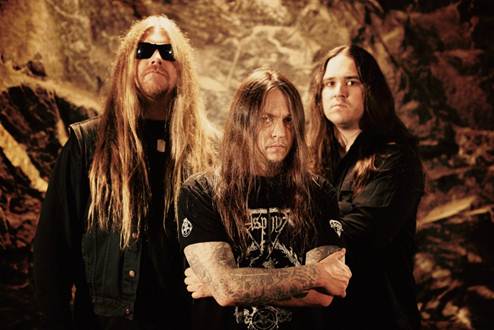 Over the course of the release of HYPOCRISY's overwhelmingly acclaimed new album "End Of Disclosure" on the 22th of March 2013, the decision
was made to re-release thier classic albums "Penetralia + Osculum Obscenum", remastered and enriched with extensive bonus material, as a Limited 2CD BOX and Vinyl.
HYPOCRISY have just uploaded a trailer of their upcoming output.
Check it out here:http://www.youtube.com/watch?v=pbc_zQR7YCQ&feature=youtu.be
This 2 CD Box will be released on July 12, 2013 via Nuclear Blast.
GET IT HERE: http://smarturl.it/HYPO-reissue-Banner
HYPOCRISY have also just confirmed more tour dates for 2013:
FESTIVALS:
25.07. SLO Tolmin – Metaldays
08.08. S Gävle – Getaway Festival
09.08. D Schlotheim – Party.San
—
15.09. EST Tallinn – Trapper
16.09. LV Riga – Melna Piektdiena
17.09. LT Vilnuis – New York
18.09. BY Minsk – Re.public
19.09. UA Kiev – Bingo
22.09. BG Sofia – Mixtape 5
27.09. E Barcelona – tba
28.09. E Madrid – But
29.09. P Lissabon – Paradise Garage
30.09. P Porta – Hard Club
01.10. E Bilbao – tba
05.10. CZ Zlin – Rock Café
—
With HEAVEN SHALL BURN:
20.11. D Saarbrücken – Garage
21.11. D Wiesbaden – Schlachthof
22.11. B Antwerpen – Hof Ter Lo
23.11. D Oberhausen – Turbinenhalle
26.11. CH Pratteln – Z7
27.11. IT Milano – Tunnel
28.11. D Munich – Kesselhaus
29.11. D Berlin – Huxleys Neue Welt
30.11. D Dresden – Alter Schlachthof
01.12. CZ Prague – Meet Factory
02.12. SK Bratislava – Majestic Music Club
03.12. HU Budapest – Dürer Kert
05.12. D Stuttgart – LKA Longhorn
06.12. D Hamburg – Große Freiheit 36
07.12. S Gothenburg – Brewhouse
Presented by: Metal Hammer, Impericon, Sea Shepherd, Visions, Peta2
www.hypocrisy.cc | www.facebook.com/hypocrisy | www.nuclearblast.de/hypocrisy