JORN goes « Symphonic » offering his fans a new retrospective on his career.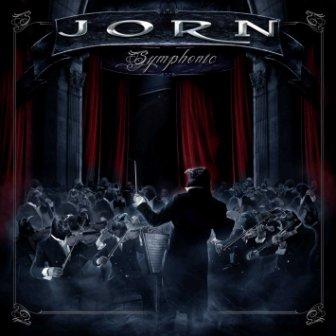 Frontiers Records is pleased to announce the release of a very special album from JORN entitled "Symphonic" on January 25th in Europe and January 22nd in North America.
"Symphonic" is not a proper new album, but rather a selection of tracks taken from JORN's previous studio releases, which have been carefully selected by the Norwegian singer himself and painstakingly remixed in order to add a grandiose classical orchestra arrangement to the existing Hard Rock structure.
"I didn't want to choose the most obvious Jorn songs, as I didn't want this album to come out as a typical "best of" release", explains the Norwegian singer.  "Some songs that are not too typical in a Jorn context, were chosen simply because some great songs often tend to be forgotten and therefore deserve a second chance".
Tracks like "I Came to Rock", "Burn Your Flame" and "Behind the Clown" especially are presented in a very intriguing and different new dressing, which enhances the variety and depth of JORN's classic songwriting and performance style. In Jorn's words: "I Came To Rock, might now even remind the listener of a Broadway musical,  not coming from a heavy rock band like Jorn. The new version of "Behind The Clown" shows how much as a young boy I have been fascinated by Kate Bush. "Burn your flame" instead came out really fresh and different, compared to the original version on Spirit Black from 2009."
"Symphonic" also includes an unreleased track: a cover version of Dio's "Rock n Roll Children". "I hope you will enjoy the album and maybe you will even rediscover some songs you had forgotten…" concludes Jorn.
"Symphonic" tracklisting includes:
I Came To Rock; Rock And Roll Children; The World I See; Burn Your Flame; Man Of The Dark; My Road; Time To Be King; Black Morning; Like Stone In Water; Vision Eyes; War Of The World; Behind The Clown; A Thousand Cuts; The Mob Rules.
The first single off the album "I Came to Rock" can be exclusively listened in streaming on the Frontiers Records webradio. Tune in at www.frontiers.it/webradio