MARILLION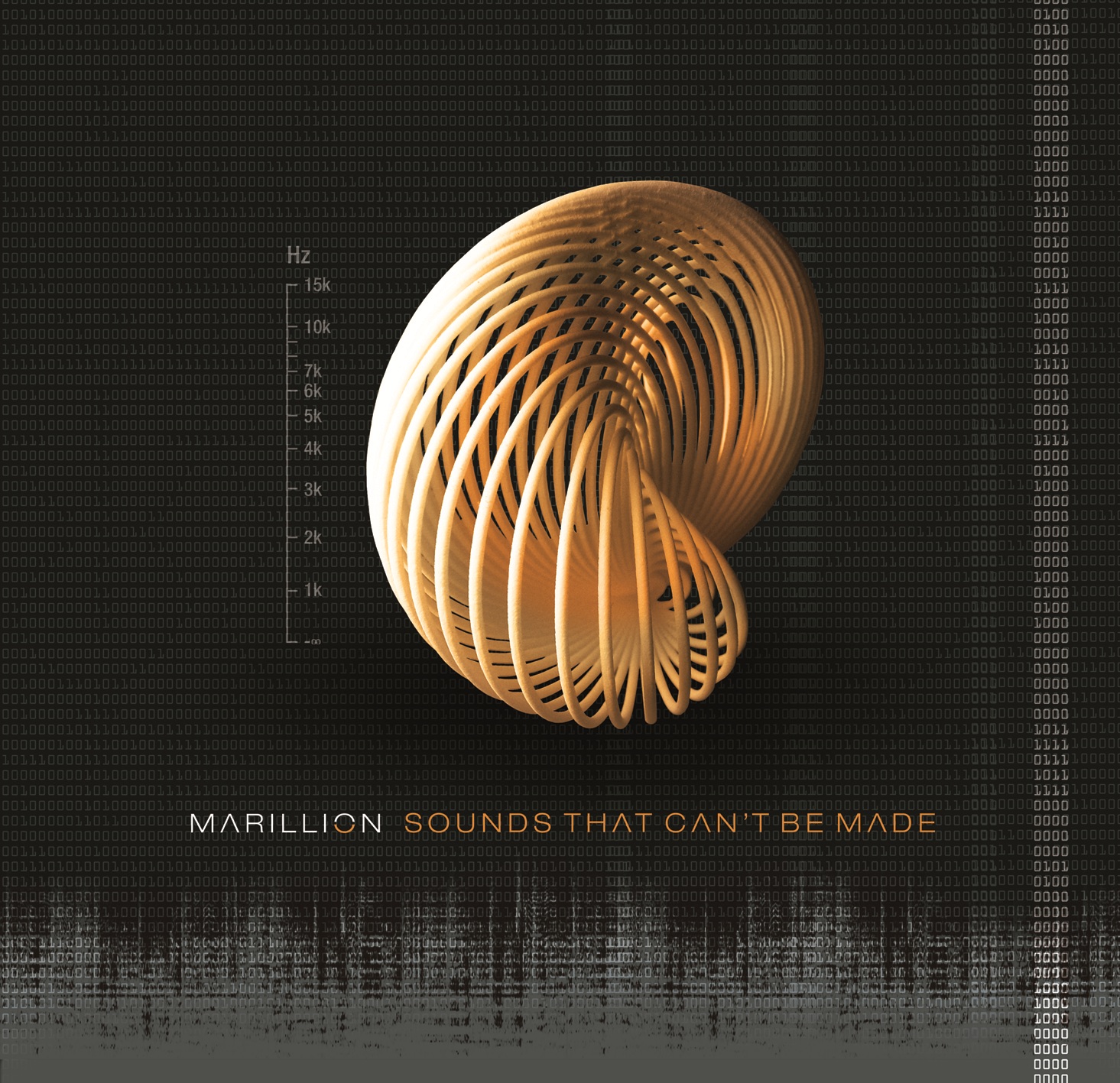 Marillion to release brand new studio album
"Sounds That Can't Be Made"
via earMUSIC on September 14th, 2012
and reveal first song "Power"
earMUSIC, the Hamburg based international rock label, part of entertainment group Edel, is proud to announce the worldwide release of "Sounds That Can't Be Made", the new studio album by one of the most original and innovative British bands: Marillion. "Sounds That Can't Be Made" will be released on September 14th, 2012 and follows the success of "Less is More" and the live album "Live From Cadogan Hall".
Marillion are one of the UK's best kept secrets; purveyors of soulful, powerful, and often deeply-moving music, with a long-standing reputation for blistering live shows which have earned them an impressive and faithful global fanbase.
Lead singer Steve Hogarth, guitarist Steve Rothery, keyboardist Mark Kelly, bassist Pete Trewavas and drummer Ian Mosley, have enjoyed a rich, musical history, with 16 studio albums and over 20 UK-Top 40 hits. Classic Rock magazine referred to them as "A National Treasure".
Throughout their over 30-year career, the band has consistently dodged categorization by crafting distinct, evocative music.
With "Sounds That Can't Be Made", Marillion continue their successful musical journey. The 17th studio album is as soulful and powerful as ever. The eight song titles of the new album as well as the full song 'Power' are revealed in the following video:
The song titles are as follows:
Gaza
Invisible Ink
Sounds That Can't Be Made
The Sky Above The Rain
Montreal
Pour My Love
Lucky Man
Power
(!!this is not the final running order!!)
The new album cover has been designed by Simon Ward while the booklet will feature the contribution of artists Antonio Seijas, Andy Wright, Carl Glover, Marc Bessant and photographs taken from onboard the International Space Station!
 SOUNDS THAT CAN´T BE MADE WORLD TOUR
 2012/2013:
 2012
July 23 – Paradiso, Amsterdam (NL)
July 24 – Paradiso, Amsterdam (NL)
July 25 – Markthalle, Hamburg (GER)
July 27 – Amager Bio, Copenhagen (DK)
July 28 – Tragarn, Gothenburg (SWE)
July 29 – Debaser, Stockholm (SWE)
July 31 – Rockefeller, Oslo (NOR)
August 01 – Ricks, Bergen (NOR)
September 09 – Cardiff Students Union, Cardiff (UK)
September 10 – Manchester Academy, Manchester (UK)
September 11 – HMV Picture House, Edinburgh (UK)
September 13 – Wolves Civic, Wolverhampton (UK)
September 14 – Corporation, Sheffield (UK)
September 16 – HMV Forum, London (UK)
September 17 – Cambridge Junction, Cambridge (UK)
October 11 – HSBC Arena, Sao Paulo (BRA)
October 13 – Vivo Rio, Rio de Janeiro (BRA)
October 14 – Teatro Bourbon, Porto Alegre (BRA)
October 16 – Teatro Vorterix,Buenos Aires (ARG)
October 18 – Teatro Caupolican, Santiago (CHI)
October 20 – Casino Monticello , San Francisco de Mostazal (CHI)
October 23 – Euro Building, Caracas (VEN)
October 26 – Teatro Metropoliton, Mexico City (MEX)
November 15 – Le Splendid, Lille (FR)
November 16 – Boerderij, Zoetermeer (NL)
November 17 – Muziekgebouw, Eindhoven (NL)
November 19 – Muziektheater, Enschede (NL)
November 20 – Live Music Hall, Cologne (GER)
November 21 – La Laiterie, Strasbourg (FR)
November 23 – Loewensaal, Nuernberg (GER)
November 24 – Theaterfabrik, Munich (GER)
November 25 – Retro Music Hall, Prague (CZ)
November 27 – Hala Orbita, Wroclaw (PL)
November 28 – Studio Club, Krakow (PL)
November 29 – Stodola Club, Warsaw (PL)
 2013
January 18 – Le Trianon, Paris (F)
January 19 – Le Trianon, Paris (F)
January 20 – Le Transbordeur, Lyon (F)
January 22 – Alcatraz, Milan (IT)
January 23 – Alcatraz, Milan (IT)
January 25 – Le Bikini, Toulouse (FR)
January 26 – Bikini, Barcelona (ESP)
January 27 – Bikini, Barcelona (ESP)