The Swedish Metal-Hardcore-Progressive four-piece Massive Audio Nerve, fronted by Tony JJ (Mnemic, B-Thong, Transport League) announced two new members to their ranks and entered IF Studios in 2012 with the highly acclaimed producer Roberto Laghi (In Flames, Sonic Syndicate, Hardcore Superstar, Transport League etc.)..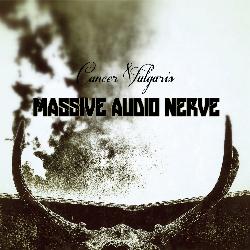 Due to the departure of Nils Olsson on guitar and Andreas Engberg on drums they have now been replaced with Mark U Black (ex Dream Evil, DragonLord) on guitar and Adde Larsson (Black Candy Store, ex Engel, Urbandux) on drums. Tony JJ and bassist Rob Hakemo (Ex Engel, Relevant Few, Gooseflesh) was delighted to have new fresh blood in the band and the band has developed into a metamorphosis of strength, heaviness, rhythm, groove and melody.
They have toured with bands such as Fear Factory, Five Finger Death Punch, Mustasch, Threat Signal, Sybreed, Raunchy, In Cold Blood etc… Unique in the metal genre, this band plays with quarter note scaled instruments (48 frets bass and guitar).
In early 2013 the recording of their 4th album was finished and the band found a new partner in Malmoe based metal label Dead End Exit Records (A Division Of RoastingHouse). Massive Audio Nerve's upcoming album "Cancer Vulgaris" will hit the stores in July 2013 through Dead End Exit Records and Sound Pollution Distribution.
LINE-UP: Tony J.J – Vocals, Rob Hakemo – Bass, Mark U Black – Guitars, Adde Larsson – Drums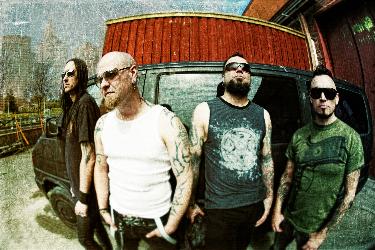 http://www.facebook.com/massiveaudionerve
http://www.youtube.com/neckdraft
www.deadendexit.com