Agencija 19
Proudly presents:

MOTÖRHEAD
Monday, December 10th 2012 at 08.00 p.m.,
The large arena of Tivoli Hall (Hala Tivoli), Ljubljana, Slovenia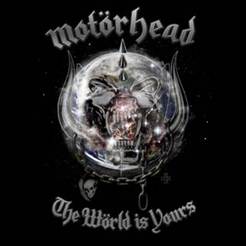 MOTÖRHEAD – AFTER LONG 23 YEARS AGAIN IN LJUBLJANA!
On December 10th, in organization of Agencija 19, the legendary band Motörhead is back in Tivoli Hall after long 23 years (!). Relentless British, representatives of the roughest rock'n'roll, legendary trio with the immortal Lemmy Kilmister – one of the founders of rock culture – at the forefront, are finally back on European tour; and the concert in Ljubljana will be sole in this part of Europe! Beside consolidated iron repertoire from 37-annual rich career (they've recorded 20 studio albums) the band will present live their current studio achievement The Wörld Is Yours (2010).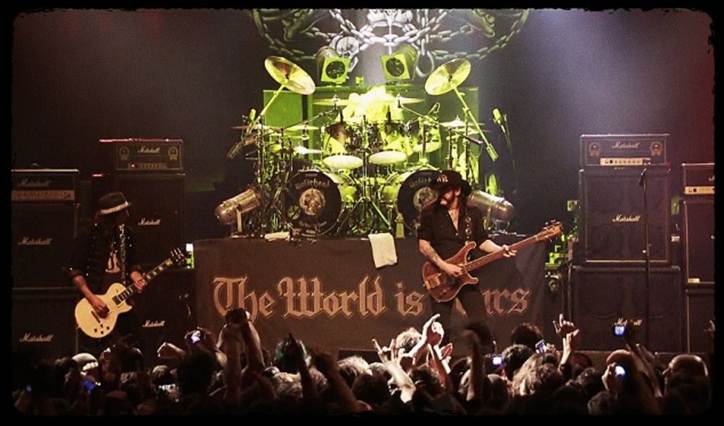 Motörhead is coming to Ljubljana as part of world tour The Wörld is Yöurs, which started in 2011, when in addition to North America they've visited Australia, South America and part of Europe. In the final part of the tour they will only be visiting England, Scotland, Belgium, France, Netherlands and Germany besides Slovenia. Legendary trio is obviously returning to European concert stages; but most importantly, on December 10th they're coming back to 23 years old "crime scene", Tivoli Hall in Ljubljana.
MOTÖRHEAD
 Motörhead is a heavy metal band that from the very beginning communicates with its biker appearance, which (beside from music) consequently made it part of this culture. The band's first albums Overkill, Bomber and Iron Fist made it even more obvious. Their strong and fast guitar sound pioneered the late 80's and early 90's thrash and speed metal, and they were also those who influenced the sound of Guns n'Roses and Metallica.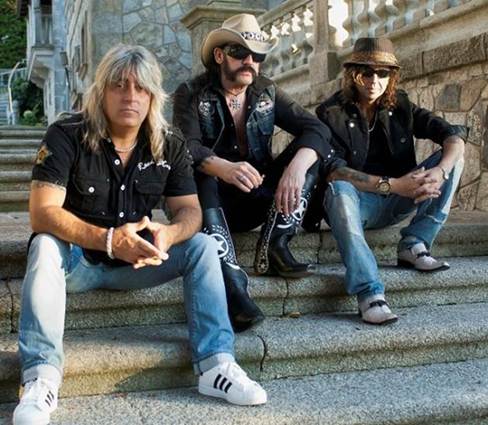 The band was formed in 1975 by Lemmy (a singer, songwriter and bassist), who before was a member of progressive English rock band Hawkwind and on the other hand remained the sole constant member of Motörhead. In the middle of the rise of punk music in 1977 they've already released the album named Motörhead. They were not a punk-rock band but they were the first that entered the speed of punk to their playing that follows them still. By the 1979 they've released Overkill, which brought them to the 24th place of the UK Albums chart, and Bomber. The Ace of Spades from 1980 was band's first american album, although they've rarely performed there, while in England their popularity has grown fast ever since 1981. At the time they've released a song Headgirl with the band Girlschool, and with live album No Sleep 'Till Hammersmith got the first place of the chart. Next year followed the tour for the new album Iron Fist, and no later than 1983 they've released another album named Another Perfect Day.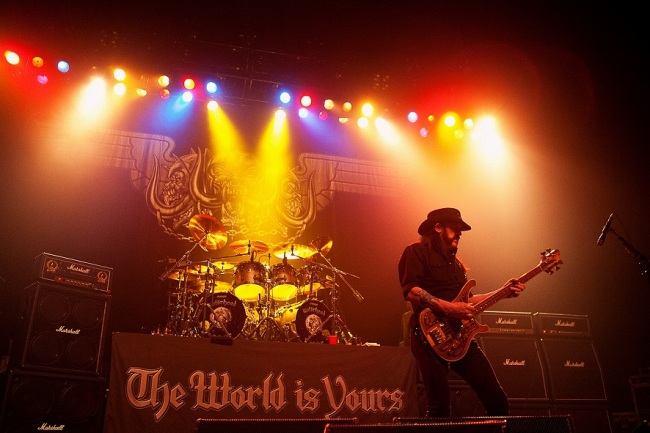 After long tour Motörhead "returned" in 1986 with a single for charity compilation Hear'n'Aid and later with album Orgasmatron, which has again convinced all the fans in England, rest of Europe and USA and received best critics. Almost the same reaction was made when they've released album Rock 'N' Roll, just a year later. In the 1988 they've released live album named No sleep at All and album 1916 in 1991. The current drummer Mikkey Dee recorded his first album (March or Die) with the band in 1992. Later on they've "lost" their record company and established their own called Motörhead, with which they've recorded the album Bastards in 1993. Few other albums followed: Sacrifice (1995), Overnight Sensation (1996) and Snake Bite Love (1998). Meanwhile Lemmy took some commercial parts and also played in movie Hellraiser 3.
In 1997 they've recorded album Stone Dead Forever, in 1999 Everything Louder than Everyone Else (live album) and just a year later album named We Are Motörhead, followed by Hammered and Inferno in 2002 and 2004. The record company Sanctuary also released some of band's "classics" – Overkill, Ace of Spades and Iron Fist at special edition CDs. In the same tempo followed albums Kiss of Death and Motorizer in 2008 and The Wörld Is Yours in 2010, when they've also started their tour to bow their 35-anniversary.
Lately the band has released two more albums with DVDs The World is Ours, Everywhere Further Than Everyplace Else and Anyplace Crazy As Anywhere Else. Both albums are accompanied with the tour video – the latter even with footage from triumphal performance in Wacken Germany 2011 to videos featuring festivals Rock in Rio and Sonisphere.
Motörhead will perform in lineup: 
Lemmy Kilmister (vocal, bass guitar)
Philip Campbell (guitar) 
Mikkey Dee (drums)
Facebook pages:
http://www.facebook.com/events/258822934228262/
http://www.facebook.com/Agencija19?ref=hl
Presale places:
House of Tickets (City Park), Petrol gas services, Europark (Maribor), Mercator hypermarkets, Kompas offices, LPP, Kino Šiška, Collegium, Alpetour, Big Bang offices, e-Student services, kiosks 3DVA, (K)kiosks, ticket office in Tivoli Hall …
Internet sale: www.eventim.si
Telephone ticket sale: 01 42 05 000
Presale ticket price:
Tribune East or West: 39,00 EUR
Stalls: 44,00 EUR
Fan ring (»the loudest ring«): 55,00 EUR