SNAKECHARMER
Frontiers Records is pleased to announce the signing of British Hard Rock supergroup SNAKECHARMER   Formed by original Whitesnake members Micky Moody and Neil Murray, along with Laurie Wisefield (Wishbone Ash, Tina Turner), Harry James (Thunder, Magnum), Adam Wakeman (Ozzy Osbourne) and Chris Ousey (Heartland).  
Neil Murray commented "We're very excited that Snakecharmer has joined the Frontiers Records family, which includes many of the world's finest rock bands, and we can't wait to get out on tour in 2013 to promote our forthcoming album! " 
Micky Moody was pleased to say. "Like the rest of the guys I am very pleased to be associated with such a renowned record company.  We've really enjoyed writing and recording the new album and look forward to a successful future alliance"!  
"Snakecharmer is looking forward to a great year ahead and a long & successful relationship with Frontiers Records. Looking forward to seeing you on the road in 2013", added Laurie Wisefield.   
Snakecharmer brings you classic twin-guitar based hard rock music with an emphasis on vocal melodies and timeless hooks. Bringing influences from the classic British Hard Rock music of late 70's and early 80's and melting with the melodic sensibility of Chris Ousey's magic vocals akin to Lou Gramm and Paul Rodgers, Snakecharmer is the genuine article.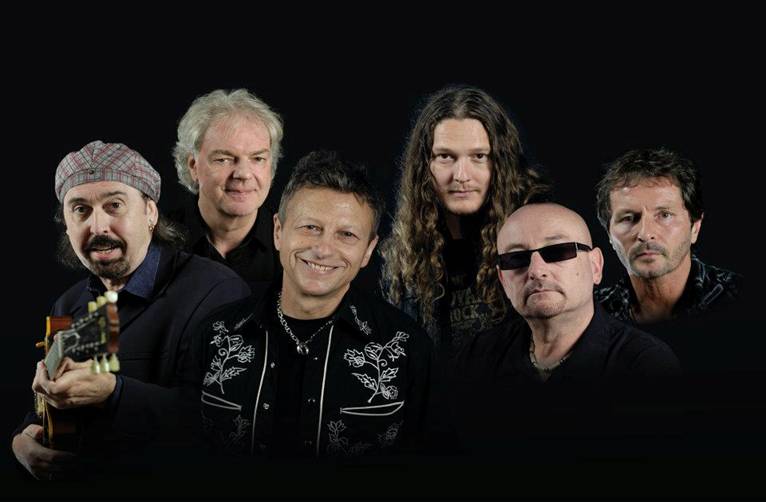 Snakecharmer is currently hard at work in the studio putting finishing touches to the recording of their Self Titled debut album which will see the light of day in February 2013.  
SNAKECHARMER
 
Micky Moody – guitar, slide guitar, vocals
Neil Murray – bass
Laurie Wisefield – guitar, vocals
Harry James – drums, vocals
Adam Wakeman – keyboards, vocals
Chris Ousey – lead vocals
 
www.snakecharmer.org
Frontiers Records is pleased to announce the signing of Connecticut based producer, multi-instrumentist and songwriter Jeff Cannata for the release of a new ARC ANGEL album planned for the first half of 2013.
Cannata was a founding member and driving force behind the New Haven-based progressive rock band Jasper Wrath in the 70's (an outfit who also featured James Christian for some time, who later went on to join House of Lords). After the band's demise he later formed a new project called Arc Angel with former Jasper Wrath bandmate Michael Soldan. The group signed a record deal with CBS Records and released a superb self-titled debut in 1983 for the Portrait label imprint (home also for Aldo Nova, Orion The Hunter, Heart and many more legendary acts).

He has later on released a number of solo albums. Particularly "Images of Forever" (released in 1988) and "Watching The World" (1993) have received a great critical acclaim, especially in Europe and are generally considered as some of the finest slices of hi-tech AOR Music of their time. Cannata has recently independently released two more albums Tamorok and Mysterium Magnum (in 2006) before deciding to resurrect the original Arc Angel monicker and return with a more concise and melodic rock based new album for Frontiers Records. 
HOUSE OF LORDS singer JAMES CHRISTIAN has spent the last time in the studio writing and recording the songs which will end up on his third solo album that will be entitled "Lay It All on Me". Some of the song titles include
"Day In The Sun", "Believe In Me", "Shot in the Dark", "Welcome to your Future", "Every Little Lie" and more. The album will include a total of 12 original songs. Frontiers plans the release of this new exciting Melodic Rock record in 2013. 
SEVENTH KEY, the band project masterminded by KANSAS bass player Billy Greer, are close to the completion of the recording for their new album that will be entitled "I Will Survive" . Tapes are being mixed by Mike Slamer in is studios in Los Angeles. Some of the song titles include "Down", "I See You There", "Lay it on the Line", "Time and Time Again" and "What Love's Supposed to Be". All the fans that have appreciated the previous two efforts from Seventh Key will be delighted with the new songs. The label hopes to release the record in the first half of 2013. 
Swedish AOR stars WORK OF ART have started laying down tracks for the anticipated third album which the band plans to title "Piece of Work" as a completion of the trilogy of album titles that the band members envisioned when they first got together in high school. Some of the song titles which will be included on the record are "Time to Let Go", "How Do You Sleep at Night?", "Over The Line", "My Waking Dream" & "Hold On To Love". Main songwriter and guitarist Robert Sall says: "Musically we will stay true to the style of our previous records and sonically we'll be working on several ideas to make this one sound even bigger & better than our last album."
Frontiers plans to release this exciting come back sometime during 2013.