PSYCHOFAGIST: FIRMA PER MEMORIAL RECORDS, DETTAGLI SUL NUOVO ALBUM, TRAILER VIDEO E TOUR ITALIANO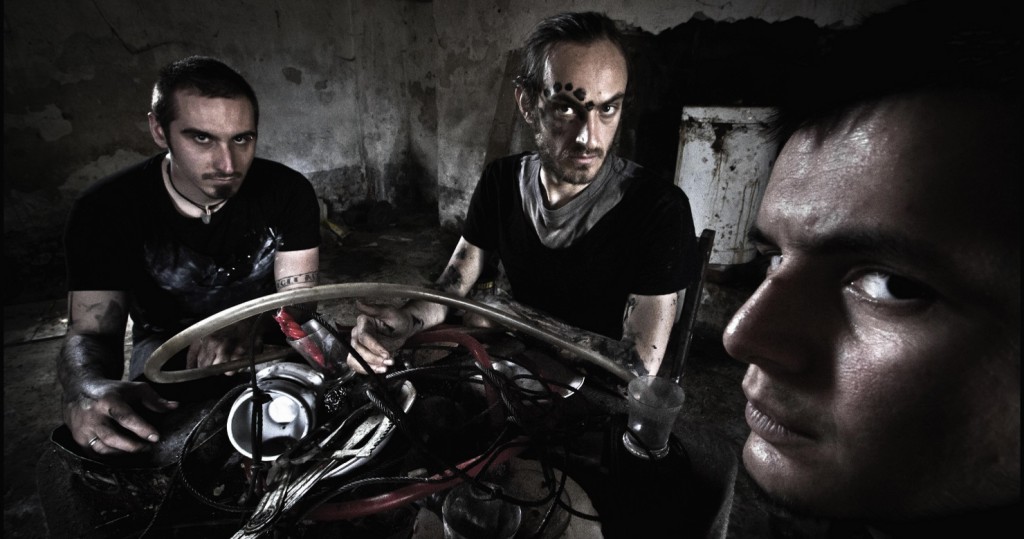 Memorial Records è orgogliosa di annunciare l'accordo con l'avantgarde/noise band Psychofagist. Il nuovo album "Songs of Faint and Distortion" sarà disponibile in tutti gli store digitali dal prossimo 12 marzo. Il terzo full-length vedrà una formazione allargata grazie all'intensa collaborazione e contaminazione con i pionieri dell'industrial e del powerelectronics Napalmed. Non uno split, nessun remixaggio, semplicemente l'incontro/scontro tra modi distinti di intendere le deviazioni audio più estreme.
Qui di seguito il primo commento della band a riguardo del disco e della firma:
"La lotta per il possesso delle menti, nel web 2.0, dovrà essere combattuta in una digital-arena, grazie a Memorial Records. Il videoterminale, ormai, è il vero unico occhio dell'uomo, gli headphones suoi orecchi. Ne consegue che il digitale è la realtà e che la realtà è meno del digitale" (Brian O'Blivion about "Songs of Faint and Distortion" – rivisitazione dal Teatro Psicofago di Videodrome – David Cronenberg, 1983).
Trailer disponibile al seguente indirizzo:
http://www.youtube.com/watch?v=XMpykH0EEjE
La tracklist di "Songs of Faint and Distortion":
01 Blankness.Reigns.Supreme 02 Movement 03 Mechanoabsurdity 04 Neuronopatia sensitiva subacuta 05 Digression into distortion 06 Inhuman 3.0 07 22nd century misshapen man 08 Song of faint 09 An autism aenigma 10 Unique.ElectroniX.Forms 11 Un-initiation
On the road again: a marzo i Psychofagist daranno il via a un tour che li vedrà impegnati in primavera in diversi Paesi d'Europa. La prima parte del tour è concentrate sul suolo italiano:
07/03 Milan – LoFi (with Viscera)
08/03 Padova – 7 Live (with Viscera)
09/03 Pescara – Orange Club (with Viscera)
10/03 Savignano Sul Rubicone (FC) – Sidro Club (with Viscera)
13/03 Pisa – La Centrale (with Viscera)
14/03 Roma – Circolo Dal Verme (with Viscera)
15/03 Tortona (AL) – Km. 0 (with Viscera)
16/03 Melzo (MI) – CPG (with Viscera)
17/03 Malè (TN) – Club Malè (with Viscera)