SABATON – »Carolus Rex« goes platinum!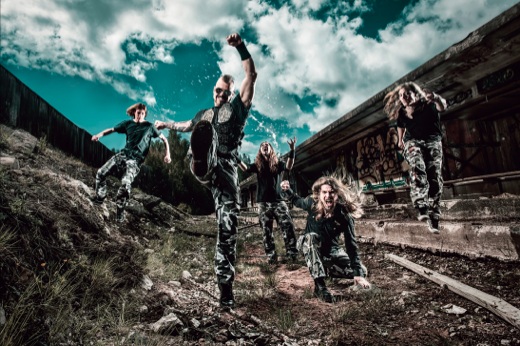 Sweden's premier metal band, SABATON, have eclipsed that magical mark with their latest album »Carolus Rex«, thus certifying it platinum in Sweden.
This is the first time in history that a Swedish Heavy Metal band has sold platinum in their home country and not to mention a rarity for not only metal bands but all bands in general in today's musical climate.
Having been released a little over one year ago, sales show no sign of slowing down with »Carolus Rex« still on both the official top 100 album chart as well as the Spotify album chart in Sweden, an amazing achievement and one that indicates »Carolus Rex« is yet to reach its full potential.
"This is unbelievable," says SABATON bassist Pär Sundström. "I'm taken and have trouble finding the words. It's a milestone in our career and shows that everything we ever stood and fought for has been feasible. This has hardly been a bed of roses but acknowledgement like this means that we can get through anything."
SABATON's recent nation tour, dubbed "Swedish Empire Tour" in 2012, was one of the greatest hard-rock tours ever undertaken by a Swedish band in Sweden. It was part of the 2-year-long world tour that before it ends will see the band play in excess of 200 gigs in all parts of the globe. It will of course include the two upcoming Swedish shows with IRON MAIDEN (Malmo Stadium and the newly built 50 000 plus capacity Friends Arena), which are two of a number of dates the band are playing with IRON MAIDEN in a tour that finishes in the U.S. this fall.
The band have also announced that as a treat to their loyal fan base they will perform their entire »Art of War« album, which fans know was the album that helped break the band outside of Sweden, during the bands set at their own festival, SABATON Open Air, in Falun in August and to end off an amazing 2013, SABATON will release a live DVD in the late Autumn which was recorded in Poland 2012 when they played in front of over 600 000 people. Following this the band will retreat to the record studio for the winter of 2013/2014 where they will start working on the follow up to »Carolus Rex«.
www.sabaton.net | www.facebook.com/sabaton | www.nuclearblast.de/sabaton