SATYRICON – signs licensing deal with Nuclear Blast Entertainment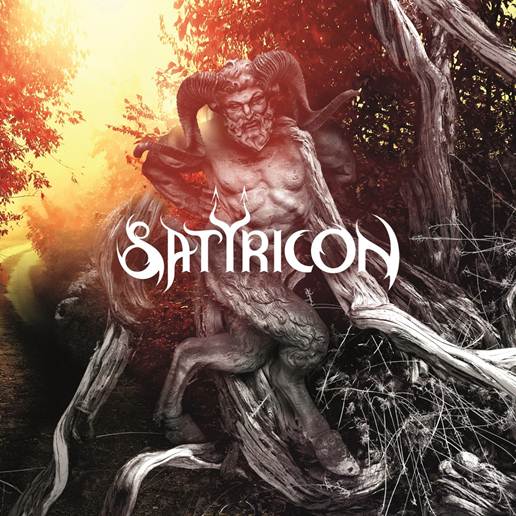 The eighth studio album by Norwegian black band SATYRICON will be released in North America on September 17th via Nuclear Blast Entertainment.
"We are back. Sorry it took so long, but we needed the time to be able pull off a record like this," states band frontman Sigurd "Satyr" Wongraven. "Comparing this one to previous records is time wasted, it is SATYRICON; constantly on the move. Naming this record Satyricon was the most obvious thing in the world. We have never done a record which captures the spirit of this band in such a way. Ever. It will demand a lot from you as a listener, but I know you will love it. It will grow on you and that is why it will stay with you forever. We won't tour as much in the future as we used to, and that will just make every tour more special. This album is for you and ourselves. It is our moment!"
»Satyricon« was recorded in Norway, produced by Sigurd "Satyr" Wongraven, and mixed by Adam Kasper. The album features a guest vocal appearance by fellow Norwegian Sivert Høyem of the rock group MADRUGADA. In-studio photos can be viewed on the band's official Facebook page.
»Satyricon« will be released in North America the following formats:
deluxe jewel case with three bonus tracks
vinyl LP in assorted colors (release date TBA)
A pre-order bundle with an exclusive t-shirt + the deluxe CD is available on the Nuclear Blast USA Webshop.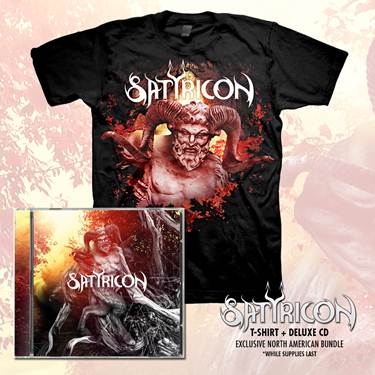 Non-US costumers can pre-order this bundle on the Nuclear Blast Webshop: http://www.nuclearblast.de/de/produkte/tontraeger/cd/cd-digi/satyricon-satyricon.html
Track listing for »Satyricon« is:
01 – Voice Of Shadows
02 – Tro Og Kraft
03 – Our World, It Rumbles Tonight
04 – Nocturnal Flare
05 – Phoenix
06 – Walker Upon The Wind
07 – Nekrohaven
08 – Ageless Northern Spirit
09 – The Infinity Of Time And Space
10 – Natt
Bonus Tracks:
11 – Phoenix (Recording Session Mix)
12 – Our World, It Rumbles Tonight (Deeper Low Mix)
13 – Natt (Wet Mix)
Next month on September 8th, SATYRICON will be participating in the Ultima Oslo Contemporary Music Festival and will perform with Norway's National Opera Chorus at an exclusive show at the Norwegian National Opera House in Oslo.