SCORPION CHILD – Premiere official 'Polygon Of Eyes' music video!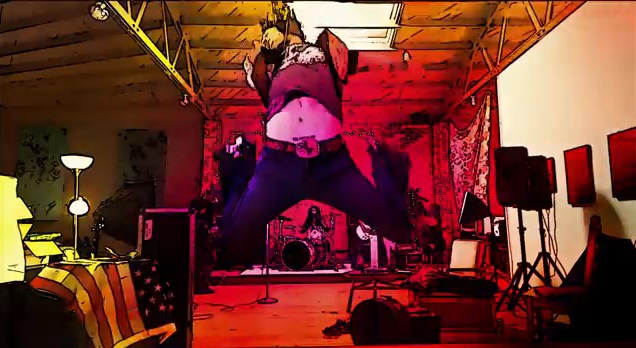 Austin, Texas based classic rock sensation SCORPION CHILD have released the official video for the band's hit single 'Polygon Of Eyes'. Surf to http://smarturl.it/PolygonOfEyes
'Polygon Of Eyes' comes off SCORPION CHILD's critically acclaimed self-titled debut album which was released earlier this year.
»Scorpion Child« made its debut at #84 of the German media control charts in its first week of sale and had been described as "a really amazing classic rock gem" by Germany's Rock Hard magazine.
SCORPION CHILD will also cross the pond to rock European stages coming November together with label mates ORCHID and BLUES PILLS.
More on SCORPION CHILD:
Meeting SCORPION CHILD part 1: http://youtu.be/_Y22XPMBjk0
Meeting SCORPION CHILD part 2: http://youtu.be/MZ4lwsOjopY
Meeting SCORPION CHILD part 3: http://youtu.be/xSZNTZYxw5s
Track by track w/ Aryn Jonathan Black: http://youtu.be/mNBbfQCgoTc
ORCHID
BLUES PILLS
SCORPION CHILD
01.11. D Essen – Turock
02.11. B Vosselaar – Biebob
03.11. UK London – Dingwalls
04.11. F Paris – Glazart
05.11. CH Zürich – Mascotte
07.11. D Lindau – Club Vaudeville
08.11. D Köln – Gebäude 9
09.11. D München – Backstage Halle
10.11. NL Kerkrade – Templet
12.11. D Trier – ExHaus
13.11. D Hannover – Faust
14.11. D Berlin – C-Club
15.11. D Würzburg – Hammer Of Doom
www.scorpionchild.com | www.facebook.com/scorpionchild | www.nuclearblast.de/scorpionchild