SOILWORK – greet European fans!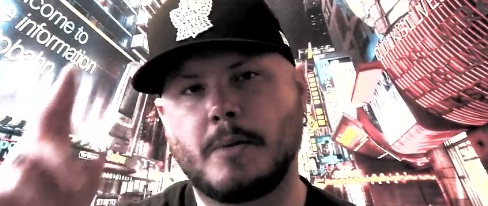 Swedish visionary metallers SOILWORK have posted a short video message in which singer Björn "Speed" Strid greets the band's European fans with regard to the upcoming "The European Infinity Tour" in support of their most recent album »The Living Infinite«.
Surf to: http://youtu.be/jfnoYDYg-fg
Additional tour and festival dates will be announced later.
»The Living Inifinite« marks the first double album in the history of melodic death metal and received raving reviews all of over the world being described as "an existential metal masterpiece"by METAL HAMMER UK's Dom Lawson.
THE EUROPEAN INFINITY TOUR
presented by METAL HAMMER, EMP, FUZE, MUSIX & METALNEWS.DE
SOILWORK
KEEP OF KALESSIN
SYBREED
03.11. N Oslo – Parkteatret
05.11. S Norrköping – Dynamo
06.11. S Örebrö – Club 700
07.11. S Huksvarna – Folkets Park
09.11. S Malmö – KB
10.11. DK Copenhagen – Amager Bio
11.11. D Hamburg – Markthalle
12.11. D Cologne – Essigfabrik
13.11. UK London – The Camden Underworld
15.11. D Aschaffenburg – Colos-Saal
16.11. D Bochum – Matrix
17.11. B Vosselaar – Biebob
18.11. CH Pratteln – Z7
19.11. D Munich – Feierwerk
20.11. A Vienna – Szene
21.11. HU Budapest – Club 202
22.11. D Leipzig – Haus Auensee
23.11. CZ Zlin – Winter Masters Of Rock
24.11. SK Bratislava – Majestic Music Club
25.11. PL Wroclaw – Alibi
26.11. LT Vilnius – New York
27.11. EST Tallinn – Rock Café
SOILWORK @ Festivals 2013
31.05.13 PL Warsaw Ursynalia 2013
22.06.13 FI Nummijärvi Nummirock 2013
29.06.13 FI Helsinki Tuska Open Air
30.06.13 CZ Spalene Porici Basinfire Fest
05.07.13 S Gothenburg Metaltown
06.07.13 FI Turku Ruisrock
07.07.13 RO Bucharest B'ESTFEST 2013
22.07.13 SI Tolmin Metaldays 2013
02.08.13 D Wacken Wacken Open Air
03.08.13 A Metal Invasion
09.08.13 S Gayle Getaway Festival
15.08.13 D Dinkelsbühl Summer Breeze Open Air
06.09.13 USA Atlanta – ProgPower
07.09.13 MEX Mexico City – Lunario
More on »The Living Infinite«:
"Spectrum Of Eternity" music video: http://youtu.be/-1uj4PntkOY "
Rise Above The Sentiment" music video: http://youtu.be/_LEKU7cBOak
"Long Live The Misanthope" viral video: http://youtu.be/YFug3xQBKAk
"This Momentary Bliss" viral video: http://youtu.be/LR2C2kEONIU
www.soilwork.org | www.facebook.com/soilwork | www.nuclearblast.de/soilwork