SONATA ARCTICA – 'Alone In Heaven' Videoclip released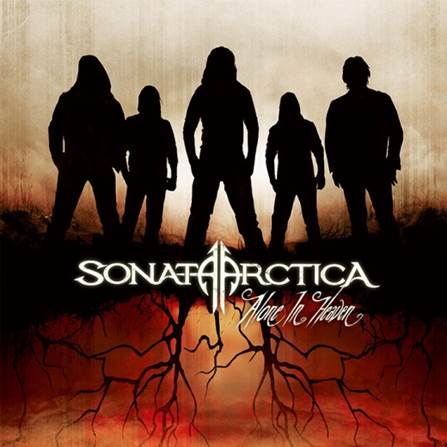 Finnish Melodic Metal Heroes SONATA ARCTICA have just published a video clip to their divine track 'Alone In Heaven', taken from their most current output »Stones Grow Her Name«. Released on May 18, 2012 via Nuclear Blast, »Stones Grow Her Name« achieved gold status in the bands' home country after just one week and additionally entered charts worldwide. Among those entries were the top 5 of Sweden Rock Charts (#5), Canada Rock Charts (#7) and UK Rock Charts (#9) and the record debuted at #9 of the US Billboard Heatseeker Charts.
Click here to watch 'Alone In Heaven': http://www.youtube.com/watch?v=U1RxUyzSLvs&feature=youtu.be
Commented vocalist and keyboardist Tony Kakko: "'Alone In Heaven' got sparked lyrically after I had suffered few personal losses in relatively short period of time. Those will make you think about a possibility of after life and such things. At least for me it was like that. I will always remember those passed on thru this song every time we play it. I was initially a little hesitant whether or not this is a suitable track for SONATA, being rather "hard/soft rockish". But the guys fell in love with it immediately and it fell right in on the quite mellow mooded »Stones Grow Her Name« album. I think it's a nice emotional rock song with some extremely beautiful parts to it. It has become a little bit of a fan favorite and crowd pleaser, being quite approachable and straight forward arrangement wise. Very live friendly track we'll surely play also in the future. The video is like the song, fairly simple and …soft. Enjoy."
Order the limited 2-track single at the NB webshop here:
http://www.nuclearblast.de/de/produkte/tontraeger/cd/cd-digi-single/sonata-arctica-alone-in-heaven.html
Another loss to be mentioned comes with the exit of longtime bass player Marko Paasikoski, who left SONATA ARCTICA upon personal reason in the end of August. But things are looking up for the Finns as Pasi Kauppinen (SILENT VOICES, ex-REQUIEM, WINTERBORN) has now taken over the low-frequencies for the band.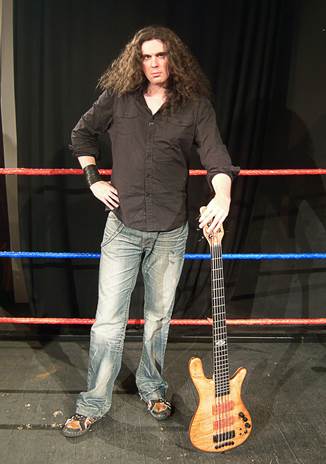 More on »Stones Grow Her Name«:
Video 'Shitload Of Money': http://www.youtube.com/watch?v=pQY3jalQSk4&feature=plcp
Video 'I Have A Right': http://www.youtube.com/watch?v=sue_ufnvqcs
Video 'Alone In Heaven': http://www.youtube.com/watch?v=U1RxUyzSLvs&feature=youtu.be
Watch all three »The Making Of: Stones Grow Her Name« parts here:
Part 1: http://www.youtube.com/watch?v=m640SGyYQsQ
Part 2: http://www.youtube.com/watch?v=3e-V_-WpxoE
Part 3: http://www.youtube.com/watch?v=fVNWHKpwGd4
Screensaver:
http://www.nuclearblast.de/de/data/imagedata/backgrounds/sonata-arctica-stones-grow-her-name-desktop-background.html
Free Songpier App: http://songpier.com/sonataarctica
www.sonataarctica.info | www.facebook.com/sonataarctica | www.nuclearblast.de/sonataactica