SOULFLY – talk »Savages« concept in new video trailer!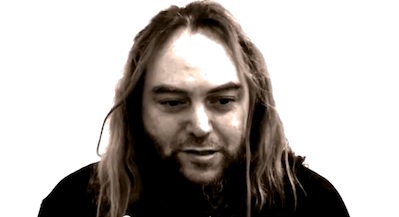 Brazilian metal icons SOULFLY,led by legendary frontman and guitarist Max Cavalera,have released video trailer in which Max talks the concept of the bands upcoming album, »Savages«.
Check out the trailer at http://youtu.be/Q0P6jX7fO3o

»Savages« is set for release on October 4, 2013 via Nuclear Blast Entertainment. The artwork was created by renowned artist Paul Stottler, who is best known for SACRED REICH's legendary »Surf Nicaragua« cover.
Produced, engineered and mixed by renowned sound guru Terry Date (PANTERA, DEFTONES, WHITE ZOMBIE), »Savages« will be released as a limited edition digpack CD, 2LP vinyl and digital download.
Guest vocal appearances on »Savages« include bass player Tony Campos, Max Cavalera's son Igor Cavalera (LODY KONG), CLUTCH's Neil Fallon, NAPALM DEATH's Mitch Harris and Jamie Hanks of I DECLARE WAR fame.
Pre-order »Savages« via ??http://smarturl.it/soulflyalbum2013
More on »Savages«:
'Bloodshed' lyric video: http://youtu.be/ykFQQQ81OSs
Studio trailer #1: http://youtu.be/ml1cqN5dwAM
Studio trailer #2: http://youtu.be/g1SDAt2jco4
Studio trailer #3: http://youtu.be/5Vb6kEeKXgE
www.soulfly.com | http://goo.gl/IJPcg | www.nuclearblast.de/soulfly