Frontiers Records is pleased to announce the signing of the swedish Melodic Rock newcomers STATE OF SALAZAR. The band was formed in 2010 by five students from the Malmö Academy of Music who wanted to play rock music made for the big arenas. The band's singer and songwriter, Marcus Nygren, began thinking of the concept of having a band like State of Salazar in 2009 when he wrote a couple of songs that did not fit his metal based band 8-Point Rose.
State of Salazar released their debut EP "

Lost my Way

" in the summer of 2012, it spread fast in magazines and blogs and created a flood of praise. The Swedish quintet has received a lot of positive critique from all over the world during a very short period of time. "This is something that can grow really big."; "…State Of Salazar will undoubtedly be one of the highlights of the genre"; "…this EP is an extremely polished piece of art…"; "The performances and the production are superb…", and so on. Considering bands such as Toto, Queen, Journey, Survivor and especially Bill Conti and Vince DiCola have influenced them, State of Salazar have a lot to prove. But they handle all this pressure with their honor intact and their heads held high.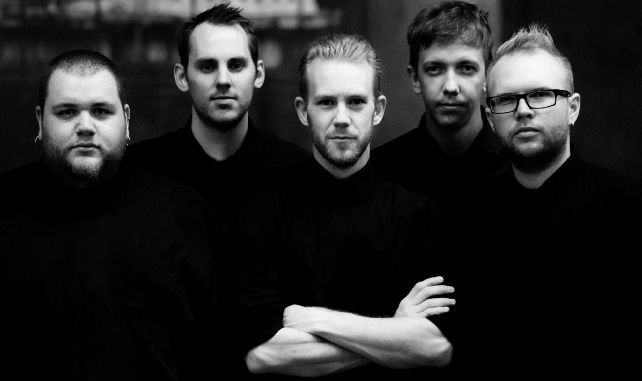 "I think this is an amazing opportunity for us in State of Salazar and I can't think of a better record company for us to sign with. I remember when Marcus and I had conversations about the bands future a couple of years ago and that we thought that Frontiers would really be a great place to wind up", says guitar player Johan Thuresson, while singer Marcus Nygren adds: "To be able to release our first full length album with Frontiers is simply a dream coming true. I can't wait for you all to hear these great new songs we're working on. You don't want to miss this one when it hits the stores!"
One of the bonus tracks from the EP "

I Believe In You

" will be re-recorded from scratch and also included in the debut album, which has a working title of "

All The Way

". You can check the original version on the Youtube clip following this link:
http://youtu.be/0eVxt0yxGeI
or tune in on the Frontiers webradio www.frontiers.it/webradio to start enjoying the music from these amazingly talented guys.
There is no mistaking that State of Salazar delivers "feel good" music, and it is no wonder, since one of the biggest influences is "training montage" music from the ROCKY IV movie. This is just one of many reasons why they actually stand out from many of the other bands in the same genre. State of Salazar is not a retro band, or a walk down memory lane. They write songs and play music that strives forward and not backwards. Their songwriting, arranging and instrumental performance show that this is a band that wants to develop and contribute to the Melodic Rock genre.
State of Salazar's debut album is scheduled to be released later this year – lookout for a another winner in the amazing Frontiers Records roster of bands!
It will be possible to follow progress on the album's recording via the bands websites: