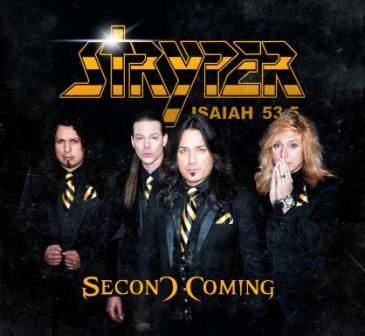 ICONIC CHRISTIAN ROCKERS STRYPER SIGN TO FRONTIERS RECORDS
FOR MULTI-ALBUM DEAL
RE-RECORDED COLLECTION "SECOND COMING" DUE OUT IN MARCH
Frontiers Records is proud to announce the signing of iconic Christian rockers Stryper to a multi-album deal.  The first release due out will be a new re-recorded collection; SECOND COMING will hit streets on March 22nd in Europe and March 26th in North America.
The album features sixteen tracks, including new recordings of fourteen songs from the band's early years as well as two brand new songs recorded especially for SECOND COMING, and is produced by Stryper frontman Michael Sweet.
Sweet commented, "We're really excited about this record. The re-recorded songs are sounding awesome…better than the originals in many ways!  One word to describe the record? Heavier. We've hooked up with some great people – we've got new management, a great album, a great label. We just feel like everything is coming together, and hopefully some big things are to follow."  Please see below for the complete track listing.
Stryper is one of the top Christian rock bands of all time.  Comprised of the original line-up of Michael Sweet (vocals/guitar), Oz Fox (guitar), Tim Gaines (bass), and Robert Sweet (drums), Stryper has been rocking since 1984, and is responsible for such '80s metal classic albums as SOLDIERS UNDER COMMAND, TO HELL WITH THE DEVIL, IN GOD WE TRUST and such MTV hit singles/videos as "Calling on You," "Free," and "Honestly."
After a sabbatical for much of the 1990's, Stryper returned strong in the early 21st century.  To date, the band has sold upwards of 8 million records worldwide and is a Dove Award-winner and Grammy nominee.  Stryper is the first band to have two songs in MTV's Top 10 simultaneously.
SECOND COMING track listing: Loud N' Clear; Loving You; Soldiers Under Command; Makes Me Wanna Sing; First Love; The Rock That Makes Me Roll; Reach Out; Surrender; To Hell With The Devil; Calling On You; Free; The Way; Sing Along Song; More Than A Man; Bleeding From Inside Out (New song); Blackened (New song)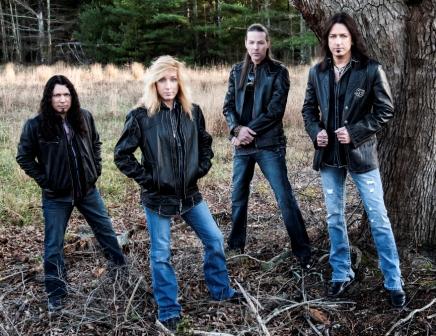 Weblinks: www.stryper.com / www.frontiers.it