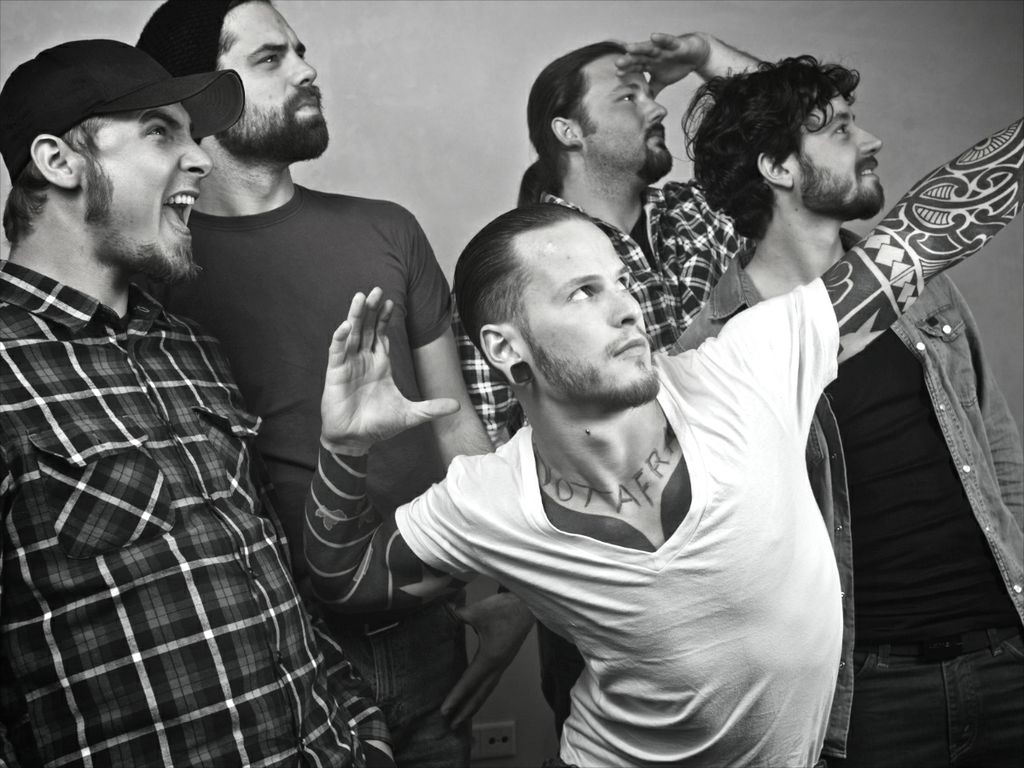 We are pleased that we were able to expand with SUMOSLUTS from Bamberg / Germany the Noiseheadrecords artist roster with an impressive Stoner Rock band.
Born in 2010 the five musicians combine different genres of the hard & heavy sector in their grooving music.
In 2011 their first EP  "An Awesome Piece Of Shit" was published, which opens the doors for shows with bands like Matt Gonzo Roehr, Ektomorf, Betzefer, Peter Pan Speedrock, Gorilla Monsoon, Disbelief, End of Green, Death by Stereo and Nitrogods.
In 2012 Sumosluts quickly followed up with the second album "Time To Freak Out",  which is more versatile, fresh and more heavy than the first one.
Live on stage SUMOSLUTS was described by a festival in the following way:
"Musically the Sumosluts are cranking it up. A concert ccould not be arranged in a more dynamic fashion. The gig is incredible to watch. As a spectator it´s very rare to see that much movement on stage. "Pedal to the Metal" is the way these guys are going through the set, constantly exciting the audience, either with their songs or reckless actions on stage – a truly magnificent performance."
In September 2012 the band signed with the Austrian label Noisehead Records. The third album, now produced in spring 2013 in collaboration with Mario Jezik, director on Noisehead Studios Austria will be published in April 2013.
Lineup:
Philipp Svetashkov (Vocals), Matthias Söhnlein (Guitar), Markus Herbst (Guitar), Michael Kraus (Bass) und Michael Bickel (Drums). (Bass) and Michael Bickel (Drums).
Bandcontact: www.facebook.com/Sumosluts
Label: www.noiseheadrecords.com