TELLUS REQUIEM release video debut for new single "Eden Burns" today, video can be viewed on the Nightmare Records "MEGALOUD" Channel here: TELLUS REQUIEM "Eden Burns" (Official) http://www.youtube.com/watch?v=ON4FZQDz-gE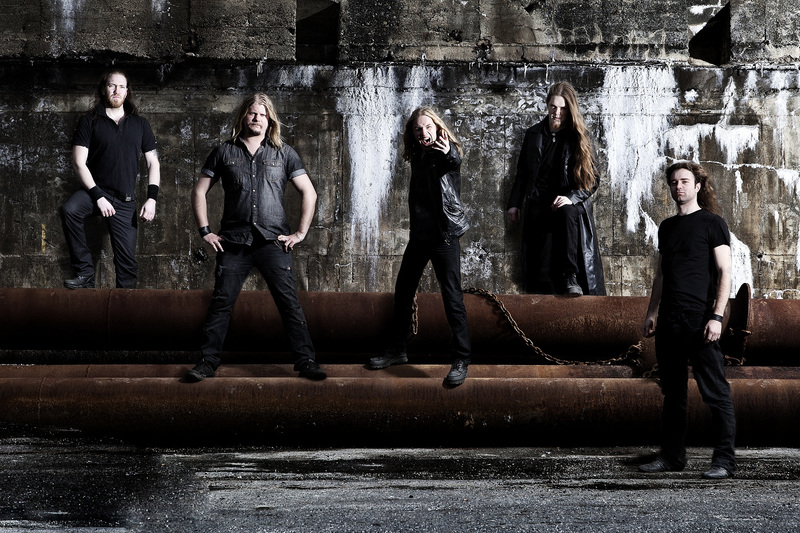 TELLUS REQUIEM's new album Invictus (The 11th Hour) was released January 22, 2013 on Nightmare Records, distributed via Sony / RED. The album is available on CD and Digital Download at your favorite vendors that champion great music.
TELLUS REQUIEM hails from Norway, bringing to the world a rich Scandinavian blend of Progressive Power Metal that combines the bands musings and many different styles of music into a heavy alloy of epic and majestic technical metal. TELLUS REQUIEM has delivered their breathtaking sophomore album Invictus (The 11th Hour).
TELLUS REQUIEM means; "The earth's death mass." TELLUS being Latin for The Earth, REQUIEM being the last composition a composer writes before they died. The main theme of the bands musings is about worlds shattering. This can either be global, personal, fictional or literary. Leaving it open to interpretation.
Invictus (The 11th Hour) Tracklisting:
1) Ab Aeterno
2) Red Horizon ( First Single)
3) Eden Burns ( Second Single)
4) Reflections Remains
5) Twilight Hour
6) Sands of Gold
7) Tranquility
8) Redemption
9) Invictus
10) Dies Irae
Lineup: Ben Rodgers – VocalsVidar Lehmann – DrumsStig Nergård – GuitarsIvar Hagen Bøe – BassAnders Sundbø – Keys
For More Info Visit:
http://www.tellusrequiem.com
http://www.facebook.com/tellusrequiem
http://www.nightmarerecords.com