JIMI JAMISON – one of Melodic Rock's most legendary voices – returns with his new solo album « Never Too Late »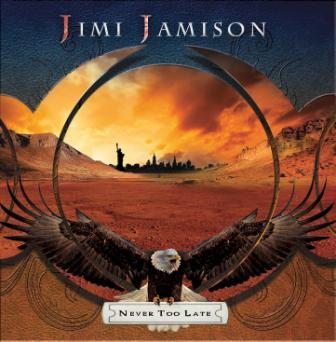 Frontiers Records is excited to announce the release of JIMI JAMISON's new solo album "Never Too Late" on November 2nd in Europe and November the 6th inNorth America.
            Often referred to as one of the American top Rock vocalists, Jimi Jamison has been the singer with Target, Cobra and finally Survivor – who rejoined in late 2011 – for more than a decade, apart from being an accomplished solo artist on his own.
Jimi performed back up vocals on recordings by ZZ Top, Joe Walsh and numerous other recording artists. Billy Gibbons refers to Jimi as the fourth member of ZZ Top and Casey Kasem, on his nationally syndicated radio show American Top 40, referred to Jimi Jamison as "The Voice". Among Jamison's best known performances are "Burning Heart", from the Rocky IV movie which hit #2 on the Billboard Charts, "High On You" (#8), and "The Search Is Over" (#4).
His solo career started in 1991 with the release of "When Love Comes Down" followed in 1999 by "Empires", the album which included the theme, "I'm Always Here" for Baywatch. In 2008 Jamison teamed up with the other former Survivor bandmate, Jim Peterik who wrote and produced for him the acclaimed album "Crossroads Moment". On the heels of this superb release, Jimi toured Europe a few times and culminated with an appearance at the popular Firefest in the UK in 2011.
In the meanwhile Jamison started to work together with Swedish songwriter and producer Erik Mårtensson (W.E.T., Eclipse etc), who had met "virtually" while working on the successful Kimball Jamison duet album to which Mårtensson had contributed with some songwriting. They started laying down the foundations for a new solo album backed immediately by the enthusiasm of Frontiers Records President, Serafino Perugino.
The release took a good part of 2011 and 2012 to be completed, but the final results shine! This is truly a monumental Melodic Rock album, where a stunning contemporary Melodic Rock songwriting meets Jamison's stunning vocal abilities and a massive production. This album rocks really hard at times; that's probably the heaviest Jamison has ever been involved with since the times of Cobra. Still the melodies are going to haunt you and stay in your mind for a long time.
"The songs on this cd are truly some of the strongest of my career" says Jamison. "It's a great pleasure to have songs with such power and ballads with such truth and feeling.  It makes it easy to realize the emotion in each vocal. This is my favorite cd to date and "The Air I Breathe" is the most magic song for me. A track like this only comes along once in a while.  Erik really hit the mark here.  Brilliant writing."
 Get ready for a monster of an album and a true Melodic Rock masterpiece !
"Never Too Late" tracklisting includes:
Everybody's Got A Broken Heart; The Great Unknown; Never Too Late; I Can't Turn Back; Street Survivor; The Air I Breathe; Not Tonight; Calling The Game; Bullet In The Gun; Heaven Call Your Name; Walk On (Wildest Dreams).
            The first single off the album – the title track "Never Too Late" – can be streamed in full on the Frontiers webradio www.frontiers.it/webradio
JIMI JAMISON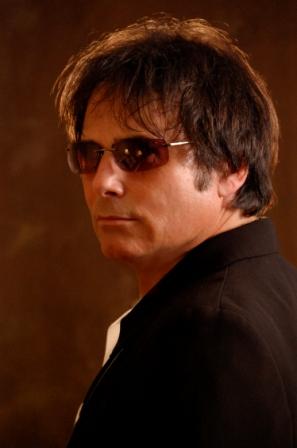 Jimi Jamison – Lead Vocals
Erik Mårtensson – Lead & Rhythm Guitar. Bass, Keyboards & Backing Vocals
Magnus Ulfstedt – Drums
Jonas Öijvall – Hammond B3, Piano & Analog Synthesizers
Magnus Henriksson – Lead Guitar on "Street Survivor" & "Heaven Call Your Name"