WE CAME AS ROMANS – 'Fade Away' digital single out now + brand new songs available online!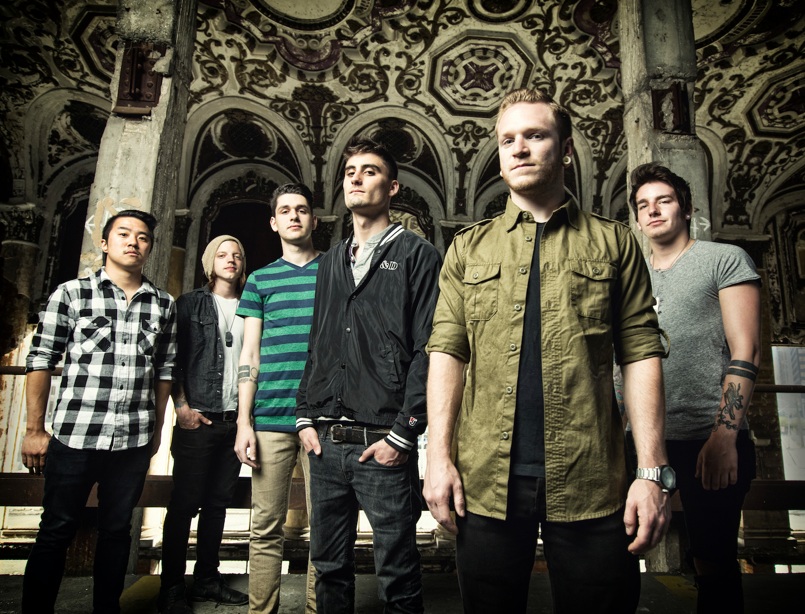 'Fade Away', the current single off Detroit, Michigan post hardcore powerhouse WE CAME AS ROMANS' upcoming album »Tracing Back Roots«, is now available for digital download over at iTunes. The songs including the album's title track.
Furthermore the band has also made two more songs available for streaming – check out 'Ghosts' via this link:https://soundcloud.com/equalvision/04-ghosts/s-2blNc, 'Never Let Me Go' here: http://altpress.com/features/entry/song_premiere_we_came_as_romans_never_let_me_go
»Tracing Back Roots« will be released July 26 via Nuclear Blast.
Pre-order »Tracing Back Roots« via http://smarturl.it/WCAR-TBR
More on »Tracing Back Roots«:
'Tracing Back Roots' lyric video: http://youtu.be/j1Cn7IN9Hj4
Studio update 1: http://youtu.be/LidZVbNetHY
Studio update 2: http://youtu.be/W78rOqHQ_to
Studio update 3: http://youtu.be/L4k5Ti0KsOE
Studio update 4: http://youtu.be/t23Y16Ojxco
WE CAME AS ROMANS live Aug 14 Hamburg, Germany @ Logo Aug 15 Dinkelsbühl, Germany @ Summer Breeze Aug 16 Hasselt, Belgium @ Pukkelpop Aug 17 Grosspösna, Germany @ Highfield Fest Aug 18 Biddinghuizen, Holland @ Lowlands Aug 20 Köln, Germany @ Underground Aug 21 Übersee am Chiemsee, Germany @ Chiemsee Rocks
Vans Warped Tour Europe 09.11. D Berlin – Arena 10.11. NL Eindhoven – Klokgebouw 16.11. UK London – Ally Pally 23.11. CH Bern – Festhalle 24.11. A Vienna – Stadthalle

www.wecameasromans.com | www.facebook.com/wecameasromans | www.nuclearblast.de/wecameasromans