AMORPHIS – announce 'The Wanderer' video premiere, post screenshots!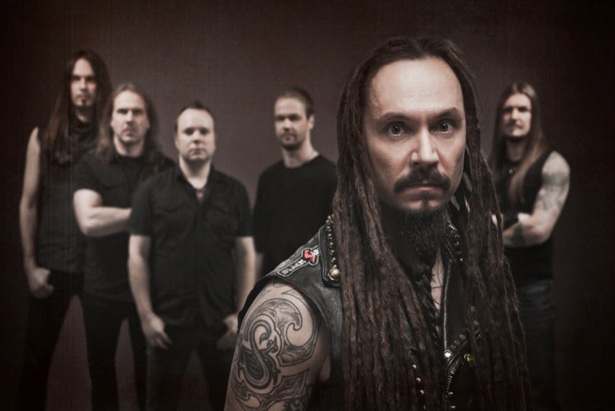 Finnish melancholic dark metal masters AMORPHIS recently completed the works on the official music video for the song 'The Wanderer' taken from the band's most recent album »Circle«.
The video will premiere online next Tuesday, June 11 – keep your eyes and ears open!
Commented the band: "We've had super fun shooting this new video with Patric Ullaeus who did an amazing job as always! See for yourselves – for us, it's one of our favourite music videos from all the ones we've done so far! Enjoy & keep rocking!"
Three screenshots of 'The Wanderer' can be found attached.
More on »Circle«:
'Hopeless Days' official video: http://youtu.be/KY0bUjF0YQ8
'Enchanted By The Moon' lyric video: http://youtu.be/Q3Tdeg_IHGU
'Shades Of Gray' lyric video: http://youtu.be/Zt9_xAiYQJ8
'Hopeless Days' lyric video: http://youtu.be/gdKt1aw4BK8
»Circle« track by track: http://youtu.be/qbCj7cYk-Kg
Studio Report Part 1: http://youtu.be/fLdUj7wm2PM
Studio Report Part 2: http://youtu.be/VTHcE6Z4lPM
Studio Report Part 3: http://youtu.be/hLbHuMS_IkQ
Studio Report Part 4: http://youtu.be/66DHBCnYpjY
www.amorphis.net | www.facebook.com/amorphis | www.nuclearblast.de/amorphis