CHILDREN OF BODOM – "Halo Of Blood" OUT NOW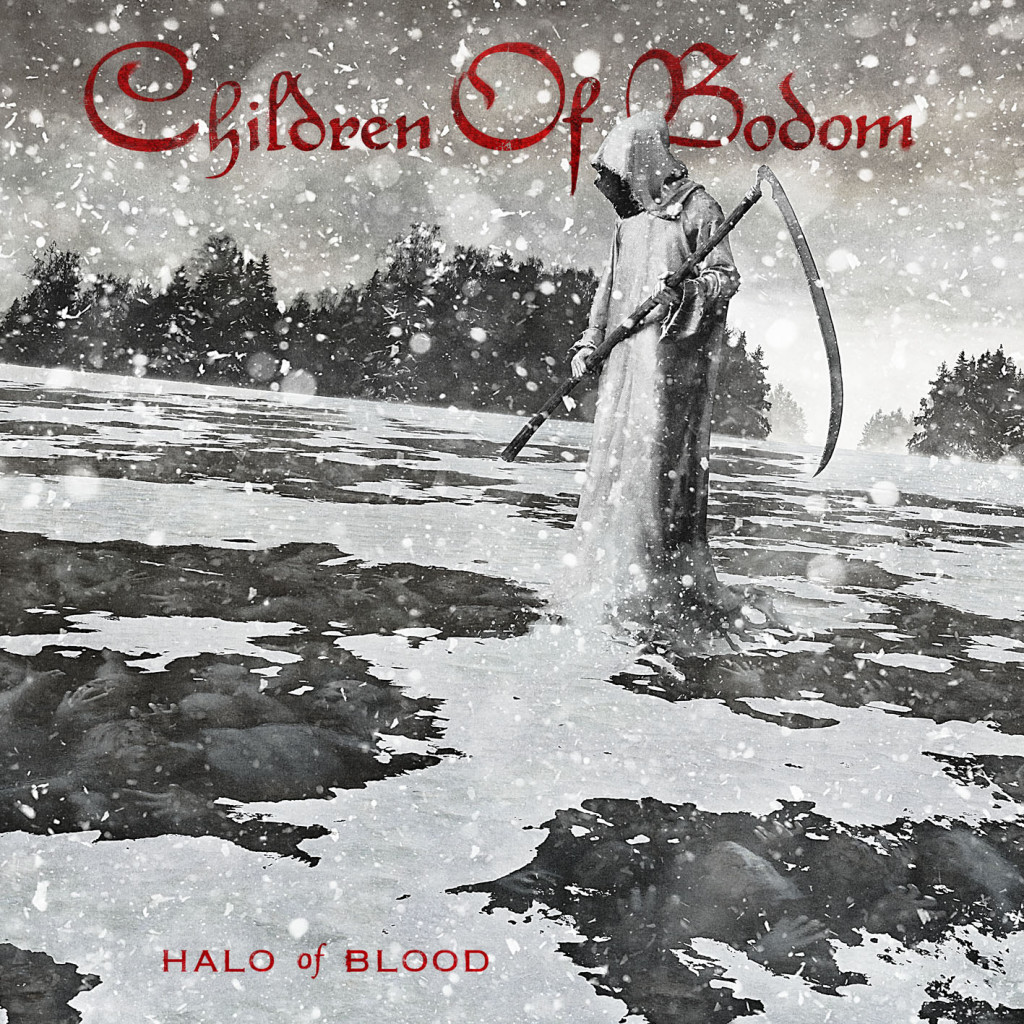 The new masterpiece of Finnish metal monsters CHILDREN OF BODOM "Halo Of Blood" is out now!
Recorded and produced by the band in their in-house studio in Helsinki as well as in Petrax Studio, Hollola, with support from Peter Tägtgren (HYPOCRISY, PAIN),
"Halo Of Blood" distinctly seizes on the early works' sense of melody and coarseness, while putting it all into a modern-day soundscape and venturing quite a
few new steps, such as presenting both the band's fastest and slowest song ever.
The Press agrees:
"Halo Of Blood is the most exciting Children Of Bodom in 10 years. Dynamic to the extreme, featuring some new tricks up the Reaper's sleeve."
BW&BK (Can), Carl Begai
"Another brutal Bodom assault! In some songs the guys are heavier than ever"
Metalized (DK), Kristian Kongshoj
"CHILDREN OF BODOM is back with a fast and powerful release. The band sounds like a pro-active angry unit, focusing on details.
But, it needs more than just one spin, because there is so much music in "Halo Of Blood".
Scream Magazine (No), Stig Odegaard,
"Halo Of Blood" is filled with good melodies, strong guitars and complex solos.
Children Of Bodom has succeeded in mixing old school and modern elements, with a very good production.
Metallian (F), Isabelle
"This could be the angriest "Bodomites" slab in years…"
Imperium.net (FIN), Mape Ollila
"Great re-entrance at Nuclear Blast with melodic guitar wizardry, from fast to epic.
Harsh yet catchy songs with Alexi's raucous vocals. While it is more mature and diverse than ever. Ace!
Rock Tribune (B), Vera Matthijssens
«This album is very rich, full of guitars, with good and melodic solos. Contains elements from the
past and the more recent COB mixed in complex and powerfull tunes. »
Rock Hard (F)
"…technically dazzling."
NEW YORK TIMES
"…strength, virtuosity and over-the-top spectacle."
GUITAR WORLD
"Phenomenal."
DECIBEL
GET ALBUM AT:
Nuclear Blast: : http://smarturl.it/COBHalo
iTunes: http://smarturl.it/COBiT
—
Check out the "Transference" video clip: https://www.youtube.com/watch?v=jlIWHyb9sM4
COB have already released the title track of "Halo Of Blood". "That could be my favorite Bodom-Song ever", Mastermind Alexi stated.
Check it out here: http://www.youtube.com/watch?v=kJnATJDSDSc
Check also the trailers:
Album trailer part I: https://www.youtube.com/watch?v=INzpnD1HyNA
Album trailer part II: http://youtu.be/YieIHJ53bVM
Track-by-Track Part I: http://www.youtube.com/watch?v=c4ngHqMOur8
Track-by-Track Part II: http://www.youtube.com/watch?feature=player_embedded&v=3kuh0ai-U3E
Track-by-Track Part III: http://www.youtube.com/watch?v=BY4hIpTlB5A
The Nuclear Blast Facebook-Fan-Interview can be watched here:
Part I: http://www.youtube.com/watch?v=pI0WHD5lZLo&feature=youtu.be
Part II: http://www.youtube.com/watch?v=1f8lC7GpioQ&feature=youtu.be
www.cobhc.com | www.facebook.com/childrenofbodom | www.nuclearblast.de/childrenofbodom