AOR Cult Hero Jeff Cannata resurrects the ARC ANGEL monicker for the release of the new album « Harlequins of Light » out in August on Frontiers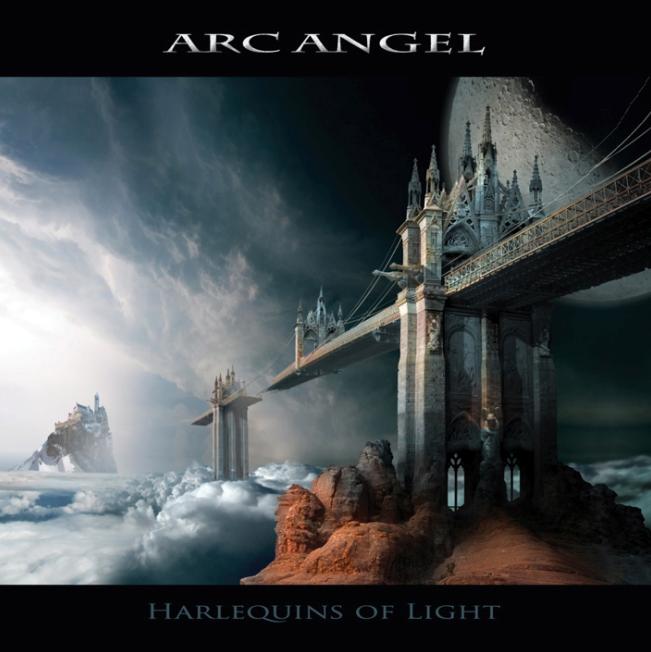 Frontiers Records is pleased to announce the release of the return album from ARC ANGEL entitled "Harlequins of Light" on August 24th in Europe and August 27th in North America.
ARC ANGEL is a musical creature masterminded by none other than AOR cult hero Jeff Cannata, who debuted under this monicker in 1982 on the Portrait/CBS label. Produced with the assistance of legendary industry figures such as Tony Bongiovi , Lennie Petze and Lance Quinn (Bon Jovi),  Arc Angel as an album is – to date – still highly regarded among the melodic rock community. Cannata later on started a solo career which spawned the critically acclaimed albums "Images of Forever" (1988), "Watching the World" (1993) and the more recent "Tamorok" and "Mysterium Magnum", which display a more Progressive Rock edge.
During 2012 Cannata made contact with Frontiers, and decision was made to resurrect the ARC ANGEL monicker for a new release entitled "Harlequins of Light". The new record metaphorically builds a bridge between Cannata's different musical eras: from the commercial and pompous Melodic Rock of the early eighties, to the more Prog and Hi-tech musical material of his most recent solo albums.
Jeff Cannata said: "It's interesting how your life comes full circle. In 1970 my first real band, Jasper Wrath, also featured James Christian on vocals. We had it all but then we split up. You live, you learn.  In 2011, after I started studying cinematography and script writing, I got a call from James to shoot the new House of Lords video "Someday When". A few months after, I get the chance to send Serafino my new demos. We discuss a follow up Arc Angel record. I get the green light. Traditionally, 5 years pass between Cannata CD's, this new project was written and recorded in 6 months.  No time to really think about it, and for some reason the songs just came. You can go on and on, you never get it ALL . But that's why you keep coming back: to see if maybe you can…"
To add fuel to the fire, Jeff has re-recorded a classic song from his now rare album "Images of Forever" – "Fortune Teller" for a splendid new version for new and old fans' delight.
Believe it or not, ARC ANGEL are back and once again delivers a mesmerizing package of music – and in doing so, keeps up his time honoured tradition of releasing quality product to the melodic rock world.
"Harlequins of Light" includes the following songs: Harlequins Of Light; As Far As The Eye Can See; War (Battle Wounds Of Life); Voice Of  Illuminati; Through The Night; Amnesia (The Rest Of Your Life); Fortune Teller 2; California Daze; Tonight… Forever; Get To You; Diamonds And Gold; Legend Of The Mary Celeste.
It is possible to sample four album tracks following this link:
https://www.youtube.com/watch?v=gln_-MQ10VI
ARC ANGEL 2 "Harlequins of Light"
Jeff Cannata: Lead and Background  Vocals, Drums, Bass, Keyboards, Guitars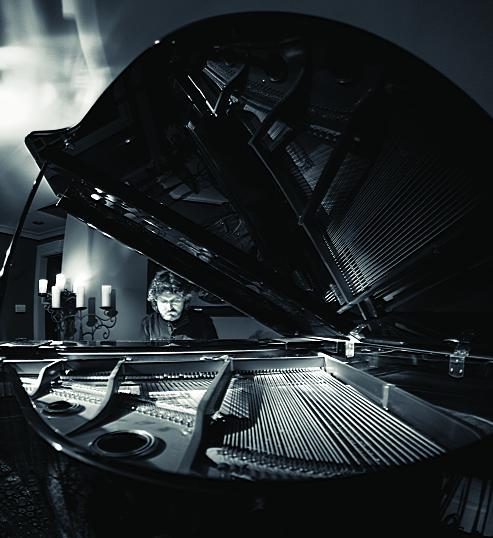 With
Jeff Batter: Acoustic Piano, Synths
Jay Rowe: Organ, Synths
Scott Spray: Bass Guitar
David Coe: Acoustic Guitar
Jimi Bell, Gary Maus, Andy Abel, Tony Spada, Mark Proto, Jay Jesse Johnson: Lead Guitars
Pete Hodson: Background Vocals, Synth
Produced By Jeff Cannata
Weblink: www.cannatamusic.com