BEHEMOTH – post studio update!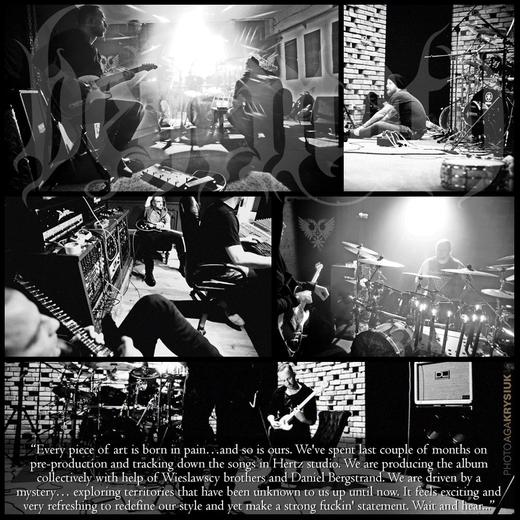 BEHEMOTH have been holed up in Hertz studios working on their tenth full-length album. As the band continues to record, they have been posting images and what appear to be lyrics for portions of new songs.
While we wait patiently for new music to be completed, Nergal has offered the following update: "Every piece of art is born in pain…and so is ours. We've spent last couple of months on pre-production and tracking down the songs in Hertz studio. We are producing the album collectively with help of Wieslawscy brothers and Daniel Bergstrand. We are driven by a mystery… exploring territories that have been unknown to us up until now. It feels exciting and very refreshing to redefine our style and yet make a strong fuckin' statement. Wait and hear…"
BEHEMOTH also announced a bunch of European festival appearances. See below.
BEHEMOTH
European Summer Festivals
04/18 Audincourt, FR Impetus Festival
05/25 Hünxe, DE Extremefest
06/04 Warsaw, PL IMPACT Festival
06/08 Amneville, FR Sonisphere
06/15 Bergen, NO Bergenfest
06/21 Graz, AT Seerock Festival
08/09 Jävle, SE Getaway Rock
08/10 Jeromer, CZ Brutal Assault
http://www.behemoth.pl | http://www.facebook.com/behemoth | www.nuclearblast.de/behemoth