BELPHEGOR – NEW ALBUM PUSHED BACK TO EARLY 2014!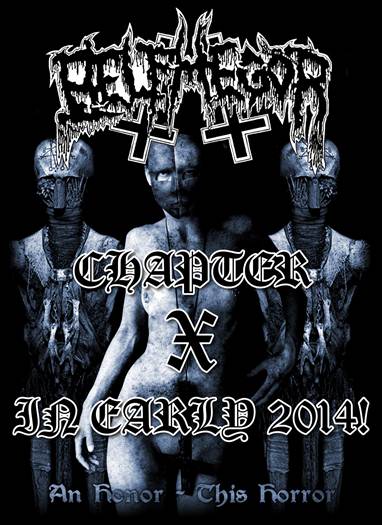 BELPHEGOR´s highly anticipated, yet untitled album is scheduled for a worldwide release in early 2014 via Nuclear Blast Records.
Founding member, Guitarist and Vocalist Helmuth Lehner states:
"Drums, Bass and Guitars are all tracked. It sounds brutal, more aggressive and more Death than what was heard on the last Lp´s.
The soundwall is massive – just as expected. Thanks to Erik Rutan for the extra motivation and forcing us to nail down tight as fukk performances.
Furthermore I am set to lay down the vocals in June/ July, the mixdown and mastering will be done in September.
A tough call, but it was the best for the record to decide to delay the release date again, to unleash the album in early 2014.
Be prepared for Diabolical Death Musick!"
Here is a list of some new sound-collages: "Gasmask Terror", "Rex Tremendae Majestatis", "Take Her, Lucifer!", "The Inverted Cross",…
Also watch for the shredding trailer of the rhythm guitars, which will be revealed in April!
www.belphegor.at www.facebook.com/belphegor