EPICA announces an exclusive "Retrostream" chat session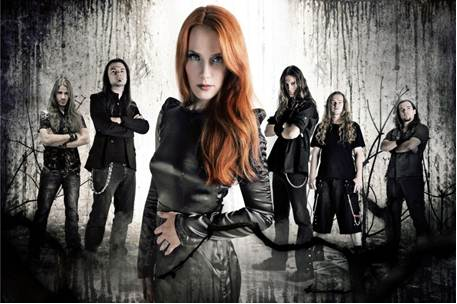 On the 23rd of March 2013, female fronted symphonic metal band EPICA is celebrating their 10th anniversary with a special performance entitled Retrospect. Joining them on stage will be the 70-piece Extended Remenyi Ede Chamber Orchestra and the Choir of Miskolc National Theatre. This, together with special effects and unexpected guests, will make this the band's most ambitious project ever.
For all those people out there who thought they would never get another chance to celebrate EPICA's 10th anniversary, the band has partnered with LiveMusicStage who will broadcast the concert online, live and in HD quality! The high quality live Retrostream provides an exclusive, social concert experience with a front row view.
For fans that have purchased a ticket for the Retrostream, LiveMusicStage has arranged an exclusive chat session with the band through http://www.livemusicstage.com/epica. The chat session will take place on Saturday March 16 between 22:00 and 23:00 CET. All the band members of Epica will be participating in the chat. This is the ultimate way to ask them what you've always wanted to ask!
Tickets to watch the live stream at http://www.livemusicstage.com/epica cost 7 euro (or the equivalent in US Dollar).  You can purchase tickets for the live stream through www.livemusicstage.com/epica. LiveMusicStage has added new local payment options for many South American, Asian and European countries.
You can also order an exclusive stream bundle (consisting of a ticket for the stream, a Retrospect T-shirt and a Retrospect VIP laminate) through the band's webstore at: http://www.epicashop.com/shop/retrostream-ticket–t-shirt–limited-edition-laminete-p-255.html
For further details on the chat session please visit: www.epica.nl and/or
http://www.livemusicstage.com/epica
More news under: