FLESHGOD APOCALYPSE – "Minotaur" lyric video posted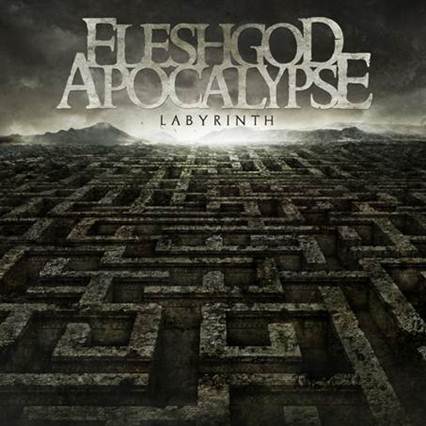 Italy's Symphonic Death Metal horde, FLESHGOD APOCALYPSE, have posted a lyric video for the track "Minotaur (The Wrath of Poseidon)" here: http://youtu.be/oZiA2TrWtpo. The track comes from their upcoming album Labyrinth which was produced, mixed and mastered by Stefano Morabito at 16th Cellar Studio. Labyrinth hones in on the band's unique traits, giving fans everything they could hope for and more. Colin Marks (ORIGIN, KATAKLYSM) also created the cover artwork, as well as several pieces for a massive inlay. Labyrinth will be released August 16, 2013 in Europe and August 20, 2013 in North America via Nuclear Blast.
You can now stream the brand new track "Elegy" from the following location as well http://youtu.be/03RuMkTOWoU.
View the first album trailer here http://youtu.be/psik8-ac4O4.
"The concept of this album is based on the myth of the Labyrinth of Knossos and every character related to it," stated vocalist/guitarist Tommaso Riccardi recently.
"We focused on the philological aspect in order to represent all the elements of the classic world and, through a manic and meticulous research, we managed to
create a metaphor with our times, as the maze can be associated with the endless search for what we really are. We're sure you will be stunned by this as much as we are."

Labyrinth track list:
1 KINGBORN
2 MINOTAUR (THE WRATH OF POSEIDON)
3 ELEGY
4 TOWARDS THE SUN
5 WARPLEDGE
6 PATHFINDER
7 THE FALL OF ASTERION
8 PROLOGUE
9 EPILOGUE
10 UNDER BLACK SAILS
11 LABYRINTH
For more info visit: http://www.fleshgodapocalypse.com/ | http://www.facebook.com/fleshgodapocalypseofficial | www.nuclearblast.de/.fleshgodapocalypse