HARDCORE SUPERSTAR – `C'mon Take On Me´ video clip released!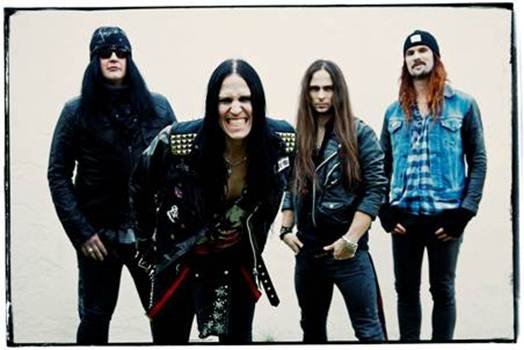 Swedish street metallers HARDCORE SUPERSTAR, whose new album »C'mon Take On Me« – produced by themselves and mixed by Randy Staub (METALLICA, MÖTLEY CRÜE, THE CULT) – is out via Nuclear Blast since March 1, proudly present the brand-new kick-ass video clip for the album's title track `C'mon Take On Me´. As the band puts it: "The perfect video and soundtrack for this summer's debauchery!"
Watch it here: http://bit.ly/10q2D0i
Once again, the clip was directed by René U. Valdes and produced by Greenworks Television.
Also make sure to check out
the video clip for `One More Minute´: http://bit.ly/U7nqBy
the video clip for `Above The Law´: http://bit.ly/YcPGnP
www.hardcoresuperstar.com | www.facebook.com/officialhardcoresuperstar | www.nuclearblast.de/hardcoresuperstar