IMMOLATION – new album "Kingdom of Conspiracy" out now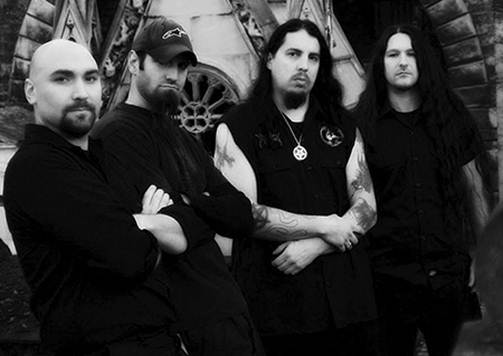 The new masterpiece of New York death metal legends IMMOLATION "Kingdom of Conspiracy" is out now!
The new record "Kingdom of Conspiracy" is without a doubt their most complete, menacing, and grimmest culmination of musical madness the band has ever released!
Recorded once again at Millbrook Sound Studios with producer Paul Orofino, mixed and mastered by Zack Ohren (Castle Ultimate Studios),
and anointed with the talents of artist Par Olofsson, "Kingdom of Conspiracy" will have extreme music fans foaming at the mouth!
The Press agrees:
"Album of the month"
Legacy (D)
"KINGDOM OF CONSPIRACY ist ein weiteres Machtwerk aus New York, welches die Erde erbeben
und dir deine Tränen in den Augen zerplatzen lässt. Großartig!"
Metal Hammer (D)
With "KINGDOM OF CONSPIRACY", IMMOLATION confirms its leading position in
the Extrem Death Metal genre. Fanbase will be delighted!
Metallian (F)
"I wouldn't say that there are many surprises as such, but this is such high quality brutality that it's hard not to love it."
Powermetal.dk
"The relentless heaviness of Immolation strikes back with another piece of wrathful, untamed death metal.
Once again Ross Dolan & Co. bring forth the darkest of all feelings. Let the conspiracy begin!"
ROCK HARD ITALY
"8/10…another blast of extreme genius."
Decibel Magazine (US)
"4/5. Really fucking good… Many bands fall flat while attempting to be something they're not;
on Kingdom of Conspiracy, Immolation soar while being exactly what they are."
MetalSucks.net
"4/5. To summarize, this album is killer. Plain and simple."
www.metalblast.net
View the lyric video for the track "Kingdom of Conspiracy" here http://youtu.be/gQ81n4mxaFA.
IMMOLATION and NoiseCreep.com give you a glimpse into the creative process that went into making the artwork to their
new album Kingdom of Conspiracy. View rough sketches, and detailed accounts on the covers
construction by both artist Pär Olofsson (IMMORTAL, THE FACELESS, ABYSMAL DAWN) and guitarist Robert Vigna here: http://goo.gl/2i2WP.
Kingdom Of Conspiracy track listing:
1. Kingdom of Conspiracy
2. Bound To Order
3. Keep The Silence
4. God Complex
5. Echoes of Despair
6. Indoctrinate
7. The Great Sleep
8. A Spectacle of Lies
9. Serving Divinity
10. All That Awaits Us
The making-of Kingdom of Conspiracy:
Part 1 http://youtu.be/uRQ16nVOvFs
Part 2 http://youtu.be/k_wlkWIACqo
Latest music videos:
"A Glorious Epoch" http://www.youtube.com/watch?v=pMuzlblOBq8
"Illumination" http://www.youtube.com/watch?v=KFimlFRqQhA
Get your copy at the Nuclear Blast Online-Shop: http://bit.ly/133SOBk
Or via iTunes (incl. digital booklet): http://bit.ly/immolationkoc
www.facebook.com/IMMOLATION | www.EVERLASTINGFIRE.com | www.nuclearblast.de/immolation